Hi, and welcome! We're Neil and Jessica. We started our blog in 2008 to document our life together after being in a long distance relationship for the first year. Life felt like it was moving really fast, and we really didn't want to forget all the new and exciting things we were experiencing together, many for the first time.
Fast forward more than five years and Kohler Created continues to follow our lives as they constantly change, and now focuses primarily on good food, health, nutrition, and expanding our active lifestyle. We totally typify the addage "once tried, forever addicted."
If you are interested in working with Kohler Created, please check out our Blog and Freelance partnership opportunities.
What do we write about?
We cover about a little bit of everything here. We've found over the past few years that it is too difficult to have a niche. If we're doing it, we're talking about it — the blogging dance of trying to keep up with writing about our life and living it at the same time. The major topics you'll see:
Fitness:
Three years ago, we randomly stumbled into a CrossFit box after hearing about it from our neighbor and fellow member. We went in not knowing what to expect, but left our first WOD completely changed. We immediately cancelled our gym memberships and have been hooked on CrossFit ever since. Jessica obtained her Crossfit Level 1 Trainer certification in February of 2013 and now enjoys not only teaching but competing.
In addition to CrossFit, we still enjoy other types of fitness and exercise, including running, Pilates and yoga, which we try to give some love as often as possible.
Food:
Our large collection of vegan/vegetarian recipes juxtaposed against our summer BBQ posts and breadmaking forays might be a little confusing when trying to nail down our exact approach to food. Here's the deal: we are actually mostly Paleo. While our diet was by no means "unhealthy," the decision to aim for a mostly Paleo diet was a change we made to accommodate the fitness demands of CrossFit, and its one that we've been completely happy with.
While this may make our older recipes seem disjointed, we feel this is not the case. Every recipe we've made to date (with exception of a few) focus on fresh and whole foods — with as few processed ingredients as possible. Above all, this is something that we feel is both optimal and achievable no matter what you believe.
Recreation:
In addition to all things "fitness," we also LOVE being outdoors hiking, floating, backpacking and camping. Now that Jessica is finished with her Master's, you can bet that a lot of weekends will be spent "off the grid" and exploring tons of new rivers and trails.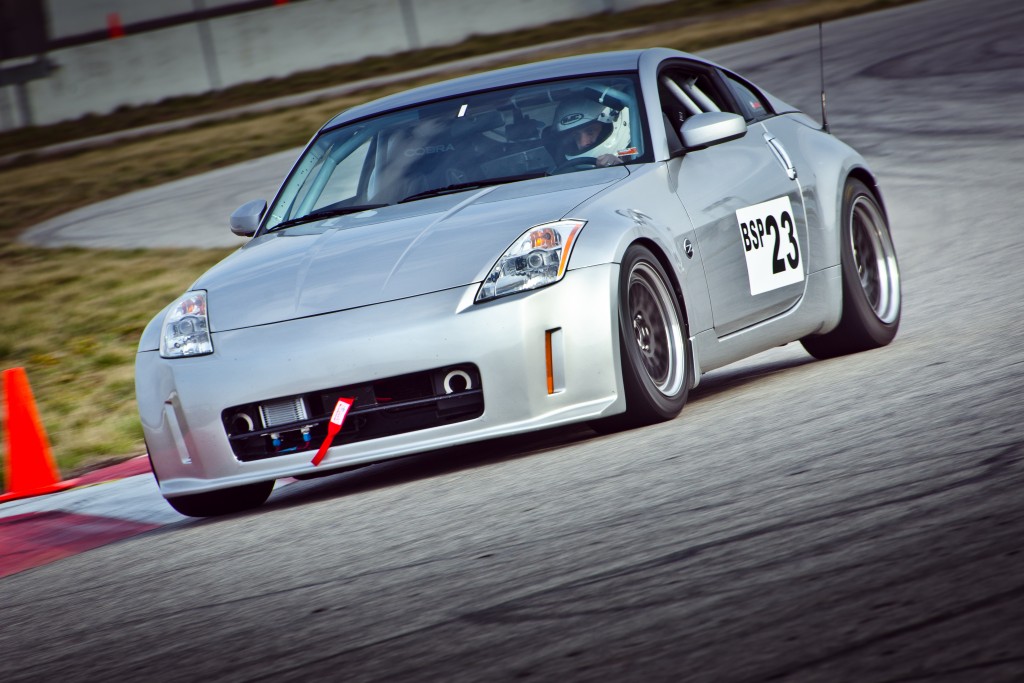 Hobbies:
While recreation is most certainly a hobby, we certainly have more of them, and love to share their progress updates on the blog. Neil's racing season will kick into high gear this spring, and with new equipment both inside and out, we can't wait to document his first season back in the drivers seat.
We also have a pretty serious "hobby" web/graphic design and consulting business called Kohler Created (appropriate no?). We don't want to brag and say we're a one-stop shop, but if you have an idea, we can usually find a way to make it happen. Since we've been overwhelmed with requests since opening our virtual doors, we haven't had time to get a proper site up. For now, check out our makeshift portfolio site.
And finally, we can't leave out our latest venture: DIY home improvement and gardening. After years of renting, we purchased our first home in June 2011. It was built in 1948, and we are only the third owners. After a year of settling in, we've now slowly begun the process of replacing, renovating and upgrading.
Our Schtick
As we tell most people, we don't take ourselves that seriously. We don't purpose our blog to be your go-to for personalized answers or expertise. We're lifelong newbs, and we're not an absolute authority on anything we write about. Blogging isn't our life; the blog is about our life.
That being said we hope the tutorials and opinions we offer will be informative, entertaining and hopefully will allow you consider trying something you otherwise might not have. Most of all, we hope our stories and life will be something you enjoy following and being a part of. We look forward to getting to know you!
A Little About Us:
You might also:
Disclaimer: Without a doubt you will see some "gray area" ingredients in our eats and recipes. It's unavoidable. While these foods/ingredients may not be Paleo in the context of their actual availability during the Paleolithic area, they most likely are not staples in our diet, and have been added in context for diversity. Our diet is a constant area of exploration and evaluation, and we do our best to adhere to the framework of a Paleo diet without being impractical, obsessive and annoying to those around us. Please feel free to omit and substitute ingredients as you see appropriate (with proper credit of course), and email us if you have questions, we will do our best to help you.