Since Jessica and I are on a more healthy and fresh food kick we came up with a couple of our own little recepies, both turned out really well and did not load you down and make you feel sluggish!
First one is a bbq chicken wrap with many dark greens, and fresh carrotts, cucumber slices, raisins and a light ranch sauce mixed with the bbq sauce.
1lb bbq chicken breast sliced
Your favorite shredded cheese
Your favorite salad greens
Sliced cucumbers and carrots
Raisins
1 tortilla shell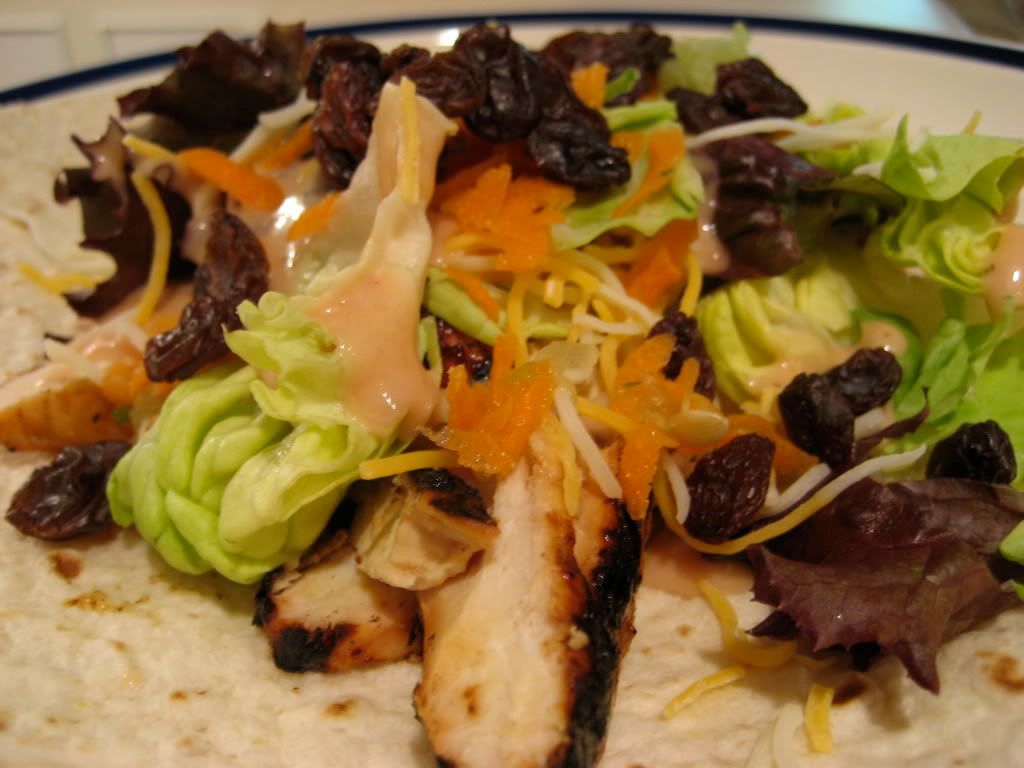 Next dish we tried a lighter weight pasta dish that has fresh tomatoes as the base and no creame sauces or heavy tomato pastes to load you down. We used baked chicken because it really keeps the chicken moist and is more healthy for you than a fried chicken.
Boil you favorite noodles in water until al dente.
Prepare your chicken however you wish, in this case we used bread crumbs and baked the chicken.
In a large sauce pan, add 2 cans of chopped/cubed tomatoes, or cut a few tomatoes up into small cubes.
Add frozen peas, or any other frozen veritable.
Spice with chopped garlic, basil, rosemary, and oregano.
When everything is cooked thoroughly, add the sauce to the pasta and set the chicken on the side, or on top.  Enjoy!