About Kohler Racing:
First off, THANK YOU for checking out Kohler Racing. Kohler Racing is a "team", and by team I mean, me, my wife Jessica, our daughter KK, and our two dogs (had to include them) supporting me living out a dream hobby that is Motorsport Racing.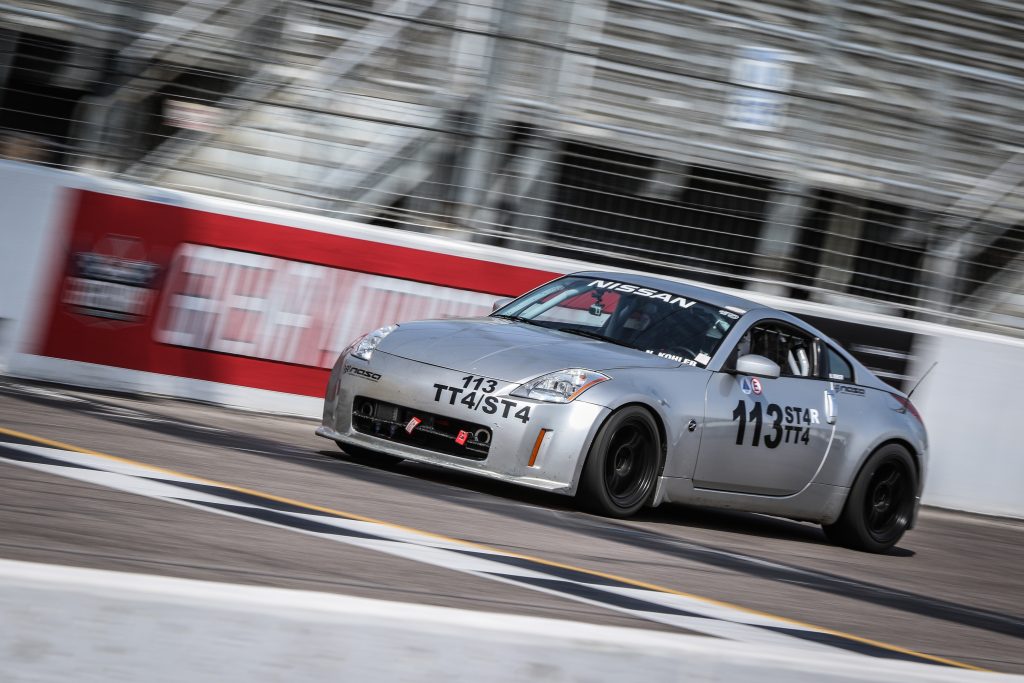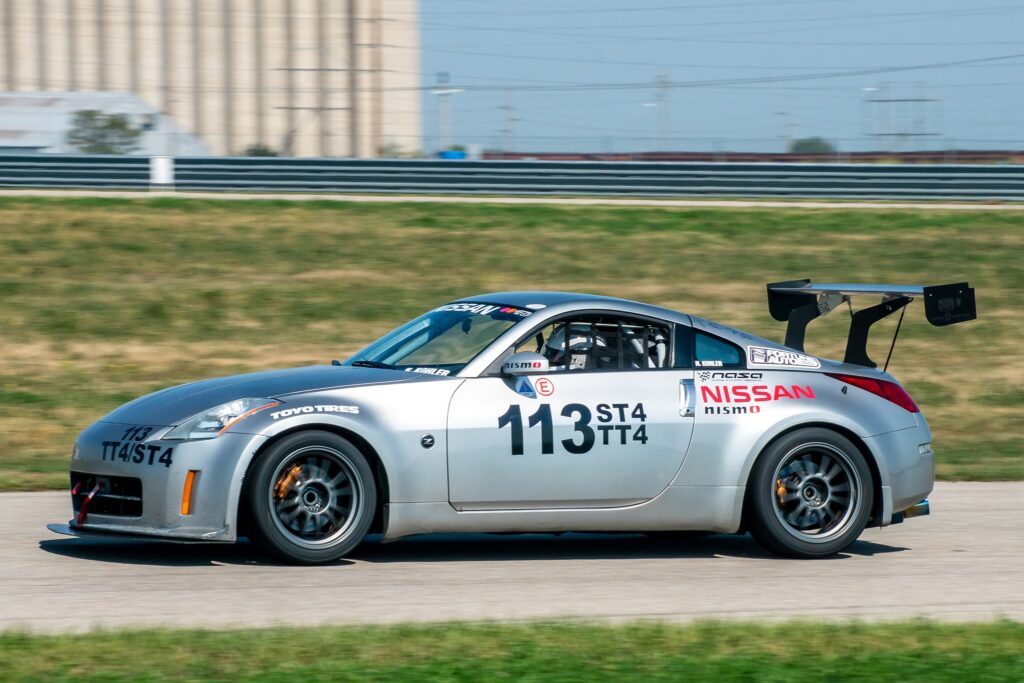 I have always been into cars, even as a child I was glued to Night Rider. My first car was a 1965 Mustang coupe, and from there on I always have owned sports cars. Driving fast has always been exciting and of course as a teenager I did plenty of that. However what really got me into more serious driving was from when I did my first Autocross. Skillfully driving a car is what I was after, and the concentration and focus it took was addictive.
After years of Autocross I decided that I wanted to try out driving on a real race track. This is where both Sports Car Club of America(SCCA) PDX (Performance Driving Experience) and National Auto Sport Association(NASA) HPDE (High Performance Driving Education) came to be my main focus. These events allowed me to practice on real race tracks with good, safe organizations.
I have participated in PDX and HPDE events since 2008. In 2010 I worked to convert my 2003 Nissan 350Z into a full-on track car. My goal then was to obtain my competition license with NASA and be able to drive in true competitive racing.
Update: I got my NASA Competition Liscense in 2016! I have been racing in ST4 to date.
Check out my YouTube Channel, it is updated after every track weekend with great footage.
Story of my car and its build!
https://kohlercreated.com/the-z-transformation-prologue/ – Part 1
https://kohlercreated.com/the-z-transformation-autocross-and-racing/ – Part 2
https://kohlercreated.com/the-z-transformation-road-racing-and-track-days/ – Part 3
https://kohlercreated.com/the-z-transformation-the-build-begins/ – Part 4
https://kohlercreated.com/the-z-transformation-race-ready/ – Part 5
Engine/Drivetrain Modifications:
Kenetix Racing SSV Extreme Intake Manifold
Z1 75mm Throttle Body
Custom 3 inch intake tube
Rev-Up oil pump
Pathfinder cooling mod
Motordyne Engineering ART resonated test pipes
Tomei Expreme Titanium Y-Pipe
ThaiTanium Performance single exit titanium exhaust v1
Exedy Stage 2 Clutch
Genuine Nismo Flywheel
Nismo Pro GT LSD, Motul Gear 300 fluids
R200 4.08 Final Drive gear
ATI SuperDamper Crank Pulley
Greddy baffled oil pan
Haltech Platnum Pro ECU with wideband
Cooling:
Custom Engine Oil Cooler using Mocal Sandwich Plate and Setrab 19 row oil cooler
Koyo Hyper V-Core Radiator
Genuine Nismo Thermostat
Suspension Modifications:
Fortune Auto Dreadnaught Pro 2-way coilovers (true coilover) with aluminum bodies, Swift 14k front springs, 10k rear springs
Cusco Sway bars
SPL Titanium v4 Front Upper Control Arms
SPL Titanium Rear camber arms
SPL Front adjustable End Links
SPL Rear adjustable End Links
SPL titanium rear toe links
Brake Modifications:
Nismo Stoptech ST43 Race version front caliper
Nismo Stoptech ST43 Race version rear caliper
G-LOC R16 Front / G-LOC R10 Rear
Technafit Stainless Steel lines
Z1 Motorsports 2 Piece front and rear rotors
Castrol SRF fluids
Custom brake duct cooling system, air flows from bumper to center of front rotors
Wheels:
Enkei RPF1 Flat Black – 18×10.5 +15 F/R
275/35/18 Toyo RR F/R
Konig Hypergram – 18×9.5 +25 with 10mm spacer
ARP extended quick mount wheel studs
Interior/Exterior/Safety Modifications:
6 point NASA/SCCA Legal roll cage – Built by Scott Rhea at Izzy's Custom Cages
Stripped Interior with custom aluminum dash
Lexan rear hatch glass
OMP RS-PT2 FIA Approved Halo Racing Seat – Driver
I/O Port Racing Seat back brace
Pegasus Racing Master cut off switch
Custom lowered seat mounts from Izzy's Custom Cages
Schroth Flexi Profi II HANS 6pt Harness – camlock
Racing Fire Systems 2.25lb Clubman Fire Suppression system
Schroth Right Side Net
Nardi Classic steering wheel with Works Bell short hub
Nissan OEM – HID
Nissan OEM – Alum pedals with Nissan 380RS gas pedal
Ricks2k knob
Nismo v1 front bumper
Aero:
Nine Lives Racing 69 inch foil
Emissive Engineering endplates
Emissive Engineering uprights
Custom 4 inch front splitter
Timing and Logging
AMB MyLaps TranX 260 Transponder – Discontinued
HLT Grand Prix Edition
RaceCapture Track
GoPro Hero Session 5 x 2