Ever since we made our Cucumber Egg Salad, I've been craving chicken salad.
I once had an amazing avocado chicken salad at a local restaurant here in Columbia, so I thought I'd try to replicate it and make it a little creamier by adding yogurt. Served in pitas, it's a healthier alternative to its full-of-mayo cousin and so creamy and delicious you'll never miss it!
Ingredients
2 cups diced cooked chicken breasts (use cold)
1 small red onion, diced
1 small green apple, diced
1/2 cup plain yogurt
1 avocado, mashed
2 tablespoons lemon juice
salt and pepper to taste
2 pita pockets, halved
Directions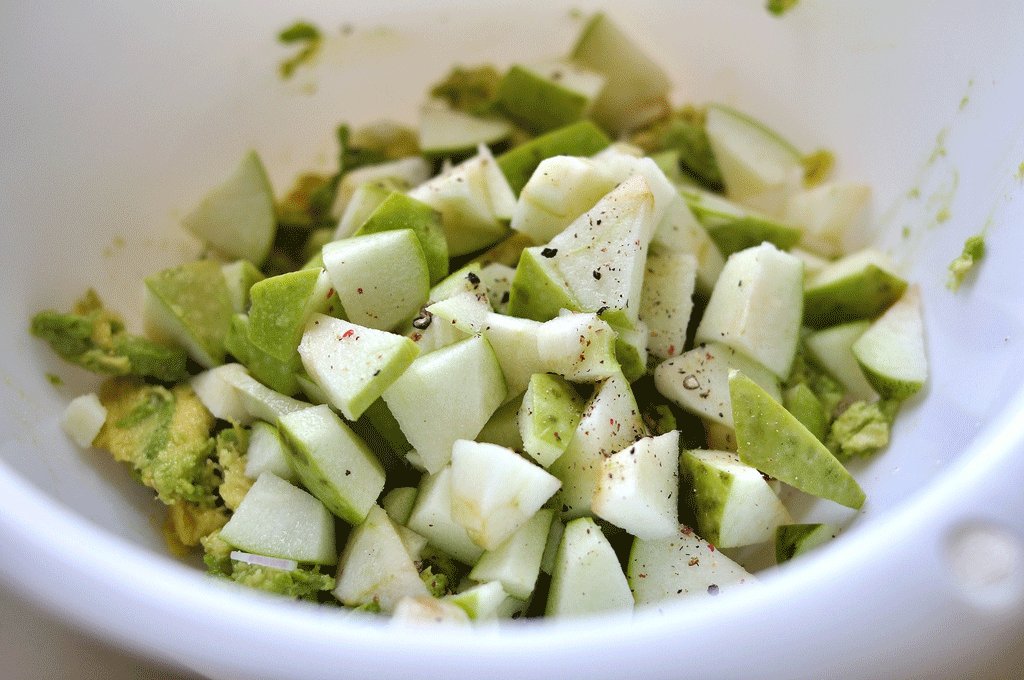 In a bowl, combine the yogurt, avocado, red onion, apple, and salt and pepper to taste. Add lemon juice and stir to coat evenly.
Add the cooled chicken to mixture, Taste and adjust the seasonings if needed.
Spoon into pita pockets and serve with extra toppings like tomatoes, lettuce, sprouts or cheese!
Neil recommends serving these with a complimentary sharp cheese. I love that we have a growing collection of easy recipes for the weeknights. As much as we love cooking, we can't afford to spend hours in the kitchen every night. If you're looking for more weeknight meal ideas, check out some of our favorites:
Have a favorite weeknight recipe? We'd love to showcase it on Kohler Created! Drop us a line in the comments, or email us!