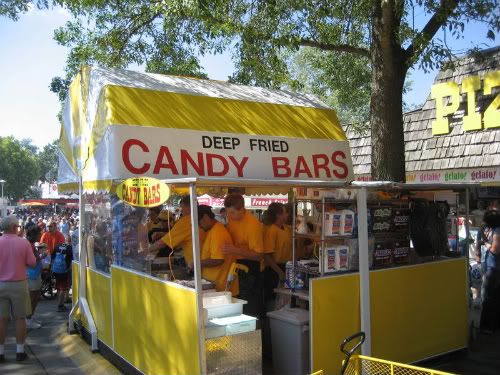 A few of our fair photos from 2007
The Minnesota State Fair starts today. It's the best fair in the nation, and more than just Minnesotans think so. Although we don't eat a lot of junk food, I have a weakness for cheese curds and homemade chocolate chip cookies, while I'm pretty sure Neil would subsist entirely on Pronto Pups if he had the option. Sadly, we won't be able to make it this year, but we are planning to make some fair food this weekend, so check back next week!
What's your favorite fair food?