Good morning! I thought it'd start this week off (or mid-week) with a Reader Survey. We have never done one of these before, but as we've been blogging since 2008, and are no longer newly-engaged or living in our first apartment, we thought it'd be cool to see what you think and what you'd like to see more of.
While we have always taken a low-key attitude toward blogging, we definitely care what you think and would love to write more of what you're interested in seeing (or less of what you're not). While we're definitely not motivated to become career bloggers by any means, we have always wondered if and how our posts are reaching you, and what keeps you coming back or finding us for the first time. You have no idea how excited we get when we receive emails, comments or feedback (even the negative sometimes). Or when we look at our analytics and see what keywords or websites led people to our blog.
So over the weekend I created a little 10-question survey I hope you'll take a minute to fill out for us. It's comprised of a few questions to get to know you better, as well as gauge what kind of posts and topics you like and don't like. It's anonymous, so be totally honest and don't worry, you won't hurt our feelings. Although I mostly utilized the time-saving multiple choice format, I also left plenty of areas for you to expand your thoughts or add things I might not have been able to cover in 10 questions.
And because we want to thank you for taking the time to not only complete the survey but read us over the past few years as we've kind of stumbled around and learned more about ourselves, we'd like to offer you the chance to win a cookbook from the authors of one of our favorite blogs, Sprouted Kitchen.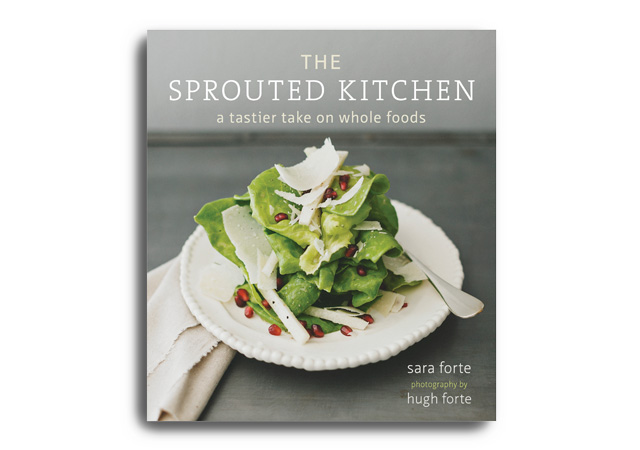 From Amazon:
Sprouted Kitchen food blogger Sara Forte showcases 100 tempting recipes that take advantage of fresh produce, whole grains, lean proteins, and natural sweeteners—with vivid flavors and seasonal simplicity at the forefront.
While it's certainly not Paleo, it's a little of everything, which I absolutely love about their blog.
To win a copy of The Sprouted Kitchen: A Tastier Take on Whole Foods, simply leave a comment after filling out the survey below (or by clicking on this link) by 11:59 PM on Wednesday, June 26 and we'll pick the winner and announce the winner on Thursday morning.
Create your free online surveys with SurveyMonkey , the world's leading questionnaire tool.
Thank you so much again!