The weekend is finally here, and although I'm stoked and grateful to be off work, I know we have a lot going on this weekend and plenty of projects to tackle. After several weeks of hard work, Neil's beautiful 350z has been stripped and is ready to go off to the fabricator for its new steel skeleton. He's actually at home, putting the finishing touches on it right now.
Before (Spring 2009)
When he started
Now after lots and lots of work
We'll be leaving early tomorrow morning to take it to St. Louis where we can hopefully find time to also celebrate our four-year anniversary. I can't believe we've been together for four years already! Since we typically spend our wedding anniversaries backpacking, we like to spend our "original" anniversary in St. Louis taking in plenty of good food and all the food stores we don't have here in Columbia, like Trader Joe's and Whole Foods. We're so destitute.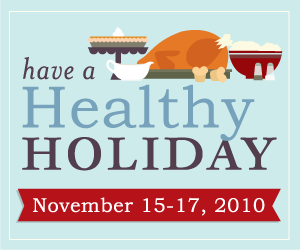 We've also been doing tons of freelance. One of my recent little projects is the promotion for Have a Healthy Holiday, organized by Crystal of The Thrifty Mama, and involving a wonderful group of bloggers, some of whom I've had the pleasure to work with also. I'm usually pretty mum on my current projects, but since this is out there now and involves healthy food and sharing recipes, it's probably right up a lot of your alleys. I know I'll be participating!
We've also been chosen to host a POM Wonderful Party, and just received our supplies in the mail. Tons of great ideas and tools and two MASSIVE boxes of pomegranates to play and cook with for our Dinner Party. I entered for a chance to host on a whim thinking my ideas were crazy and somewhat vague, but am excited they liked them enough to choose us. We're putting together ideas this weekend, and can't wait to share what we've come up with. We're totally humbled as two of our favorite bloggers La Fuji Mama and Bell'alimento are also participating!
So lots of stuff going on around here, but all of it good and exciting, and every week is different and full of unexpected surprises!
What are you up to this weekend?