We arrived home late last night after a whirlwind sprint to Minnesota and back for my cousin Nate's wedding  to our new Sarah (we now have 3 Sarah's in the family). We spent the weekend dodging insane weather, including 2 tornadoes and a host of warnings and hail predictions. I'm so happy to be home, and hopefully back on routine. I missed blogging and Twitter like crazy. It's amazing how easily you can miss people you've never met! Definitely had a great time, and we can't wait to share the photos and scandalous video with you.
In all the craziness of last week we abandoned attempts to try out new recipes and fell back on some favorite staples. We did however squeeze in a little bit of experimentation in with one our favorite staples the Stir Fry. I love trying new sauces. Whether it's a hotter, sweeter, or a more peanuty or fruity flavor, each new flavor is a chance to fall in love all over again.
Ingredients:
3 medium-size carrots, sliced or chopped
3-4 cups baby bok choy, or other Chinese cabbage (you can leave pieces larger, halve them, or chop them into thirds)
1 cup leek
1/2 box of long noodles or 1 1/2 cups rice (whatever is enough to make 3-4 cups of finished pasta/rice)
For the sauce:
1/3 cup good-tasting stock (vegetarian or chicken stock)
2 Tbsp. fish sauce
1 Tbsp. lime juice
5-7 cloves of garlic, minced
1 tsp. liquid honey (or  brown sugar), plus more to taste
2 tsp. corn starch dissolved in 4 Tbsp. water
1 red chili, minced, 1 tsp. chili sauce, or 1/2 tsp. cayenne pepper
Directions: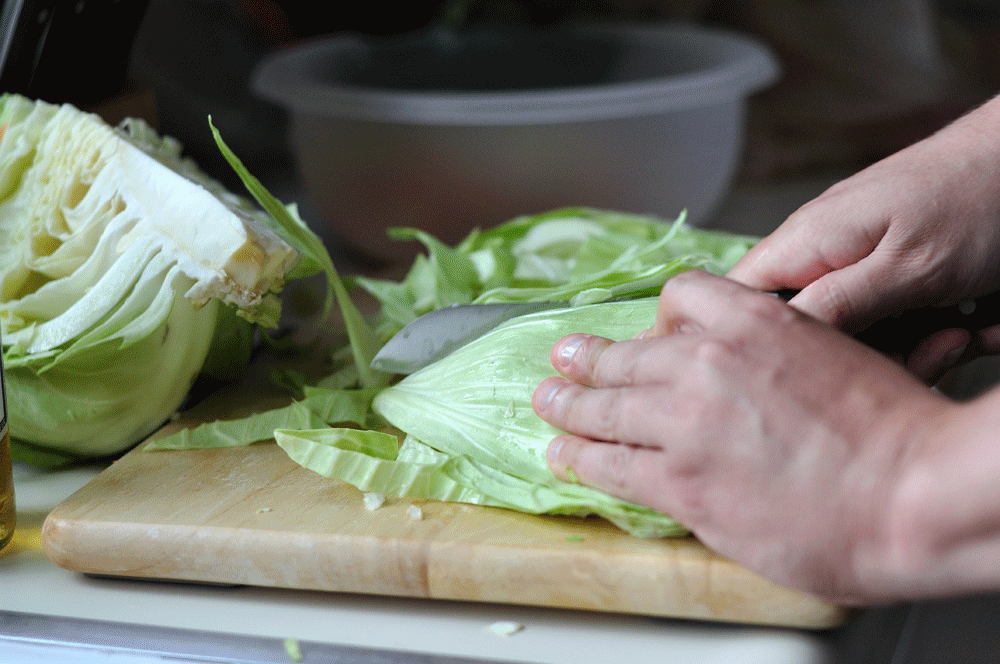 1. To make sauce: Place all ingredients – except garlic and cornstarch – in a sauce pan over medium-high heat.
2. When sauce begins to bubble, reduce heat to medium-low. Add minced garlic and cornstarch (dissolved in water). Stir until the sauce thickens slightly (around 30 seconds to 1 minute). Give it a little taste, and add ingredients to preferred taste.
3. Place a little oil in a wok/frying pan over medium to high heat. Add the carrots and tir fry 2-3 minutes, or until carrots begin to soften. Add extra oil (1 tablespoon at a time) if necessary.
4. Add the cabbage and the leak plus 1/3 of the stir-fry sauce and continue stir-frying another 2 minutes, or until the cabbage has softened but still retains some of its crispness.
5. Add remaining sauce and stir until hot. Serve immediately over noodles or rice and enjoy!
Compared to our other previous stir fries, this flavor really took the flavor of the lime and the saltiness of the fish sauce to create a really fresh flavor that I crave in the summer. I kind of wish we had made it over rice, as I think it would compliment the flavor and texture more, but cest la vie, it was amazing anyhow!