So, my DIY wedding attempts continue, this time with the creation of the Boutineers, all from dried and paper flowers. They turned out better than I thought, and even though the red goes against my color scheme, I think they'll look nice against the black suits. Let me know what you think! And let me just say, these were EASY. Not only that, but all the supplies were under $80 and I still have tons left for other misc projects.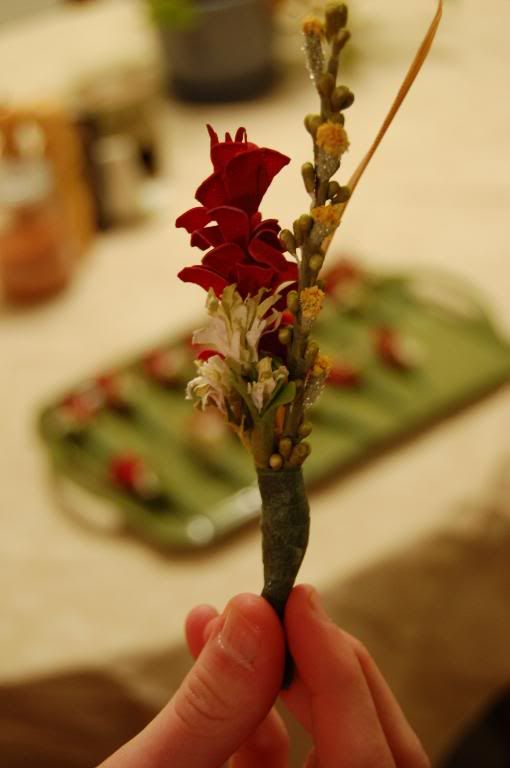 As you can see, there is a little bit more work to do. This weekend I will sit down and wrap two different ribbons around the stem where you see the floral tape. One is a regular ribbon, medium width and cream in color. The second is a sheer green that is about the same color as that tape. I think it will look really nice combined.
Related – If you are interested in a purely cloth approach to wedding/occasion flowers, check out this tutorial.