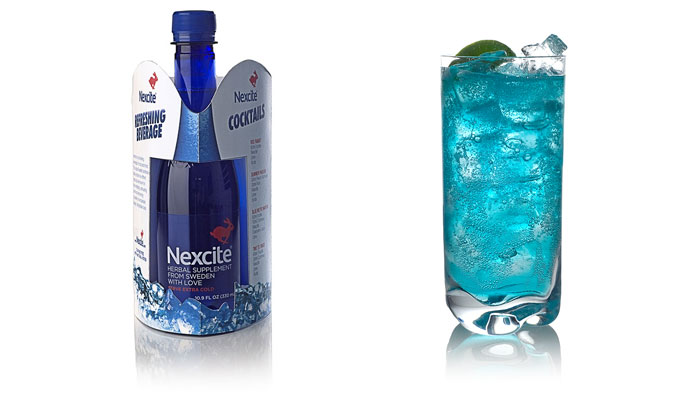 Neil's mom bought this for us on her last visit. I don't know where she finds this stuff, but since we're the last to know the latest and the greatest maybe you've already heard of it. It's called Nexcite. In the past few months, Neil and I have been doing our best to cut as much soda from our diets as possible. The hardest part has been the absence of carbonation. I'm not hooked on the caffeine, or any of the flavor, it's the fizz. All thedrinks I've substituted up until this point haven't had the fizz. Enter Nexcite.
This yummy and FIZZY bright blue angel from the heavens is a dream come true. I wonder if they know some of the herbs they included are said to increase libido? From Sweden with love indeed!
Have you guys heard of it?