We're back! And with a recipe!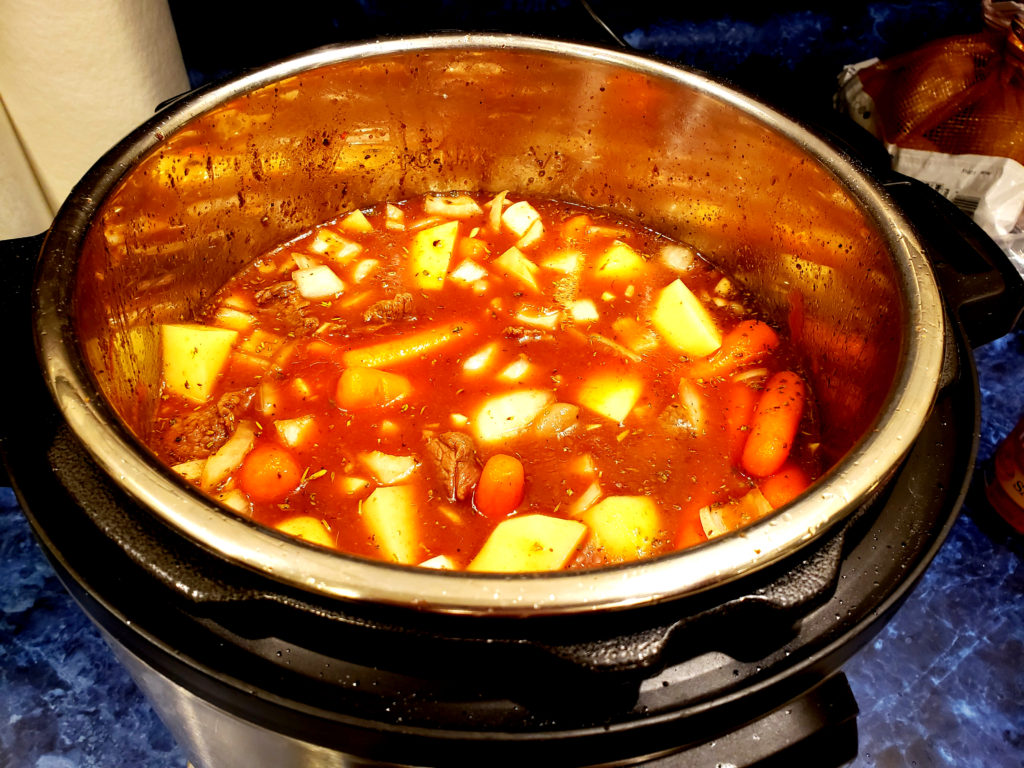 I won't do the typical food blogger thing and tell an overly-complex story you're likely to scroll past. The reality of our lives with busy jobs and a 4-year-old is that the Instant Pot has been a game-changer. It has made it possible to both prep and have fresh food available same-night — satisfying my desire to save time and Neil's to not have re-heated container food every night.
Because we mostly work out in the evenings, we find ourselves not very hungry for dinner sometimes, but just hungry enough to want a snack. This makes soups and stews perfect.
You should make this recipe because it's:
Easy to make (even for an Instant Pot recipe)
Protein-packed with delicious meats and rich bone broth
Filled with tasty veggies
Protein Packed Instant Pot Beef Stew
Prep time:
Cook time:
Total time:
An easy Instant Pot recipe that is protein-packed and perfect for those looking for a filling healthy meal that doesn't scrimp on flavor.
Ingredients
2 Pounds Beef Stew Meat
1 Tablespoon Olive Oil
1 Teaspoon Salt
1 Teaspoon Pepper
1 Teaspoon Italian Seasoning
2 Tablespoons Worcestershire Sauce
3 Cloves Garlic, Minced
1 Large Onion, Chopped
1 16 Ounce Bag Baby Carrots
1.5 Pound Potatoes, Cubed
3 Cups Beef Bone Broth
1 10 Ounce Can Tomato Sauce
3 Tablespoons Arrowroot (can sub corn starch)
2 Tablespoons Water
Instructions
Add the olive oil to the instant pot and turn on the saute function. When the oil starts to sizzle add the meat and season with the salt, pepper, and Italian seasoning.
Cook the meat until browned on all sides.
Add the beef bone broth to the instant pot and use a spoon to scrape the brown bits from the bottom of the pan.
Add the Worcestershire sauce, garlic, onion, carrots, potatoes, and tomato sauce.
Close the lid and steam valve on the instant pot.
Cook on high pressure for 35 minutes, then allow the pressure to release naturally for 10 minutes before doing a quick release.
Mix together the arrowroot or cornstarch and cold water in a small bowl and stir into the stew until thickened.
Nutrition Information
Serving size:
6
Calories:
508
Fat:
21 g
Saturated fat:
8 g
Trans fat:
1 g
Carbohydrates:
47 g
Sugar:
9 g
Sodium:
818 mg
Fiber:
6 g
Protein:
34 g
Cholesterol:
98 mg
Simple right? And here's how it turned out: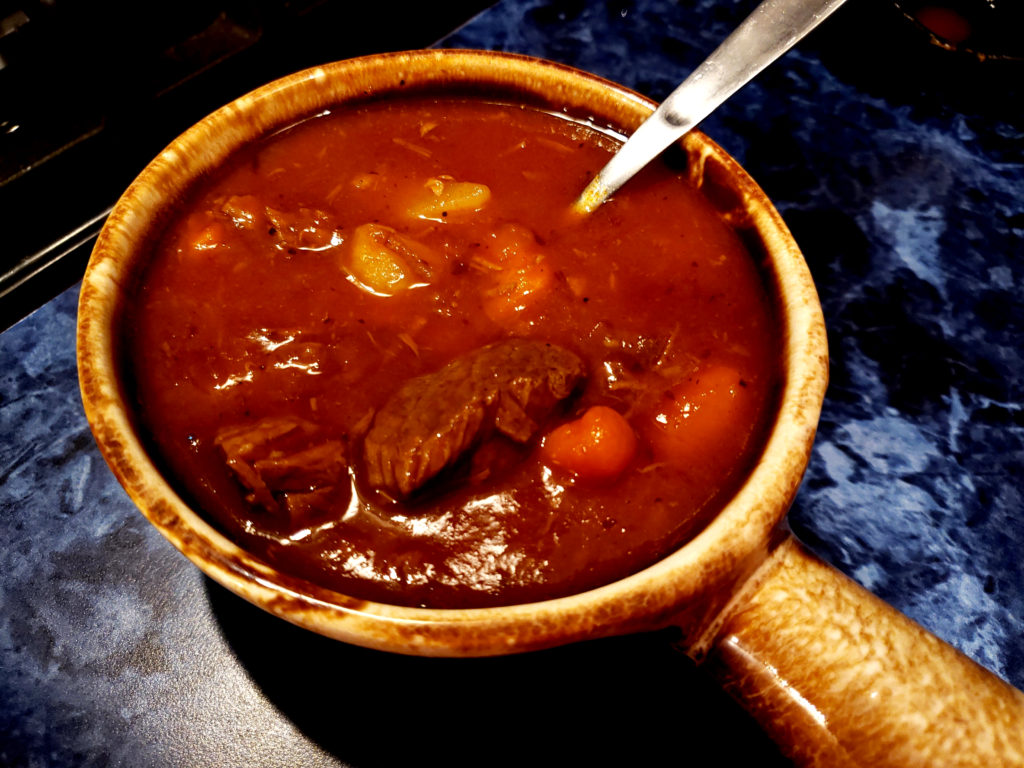 Nearly a whole week of protein-packed goodness that's perfect for a quick lunch or dinner reheated. And just like with any soup or stew, it's ALWAYS better on day 2. Enjoy!