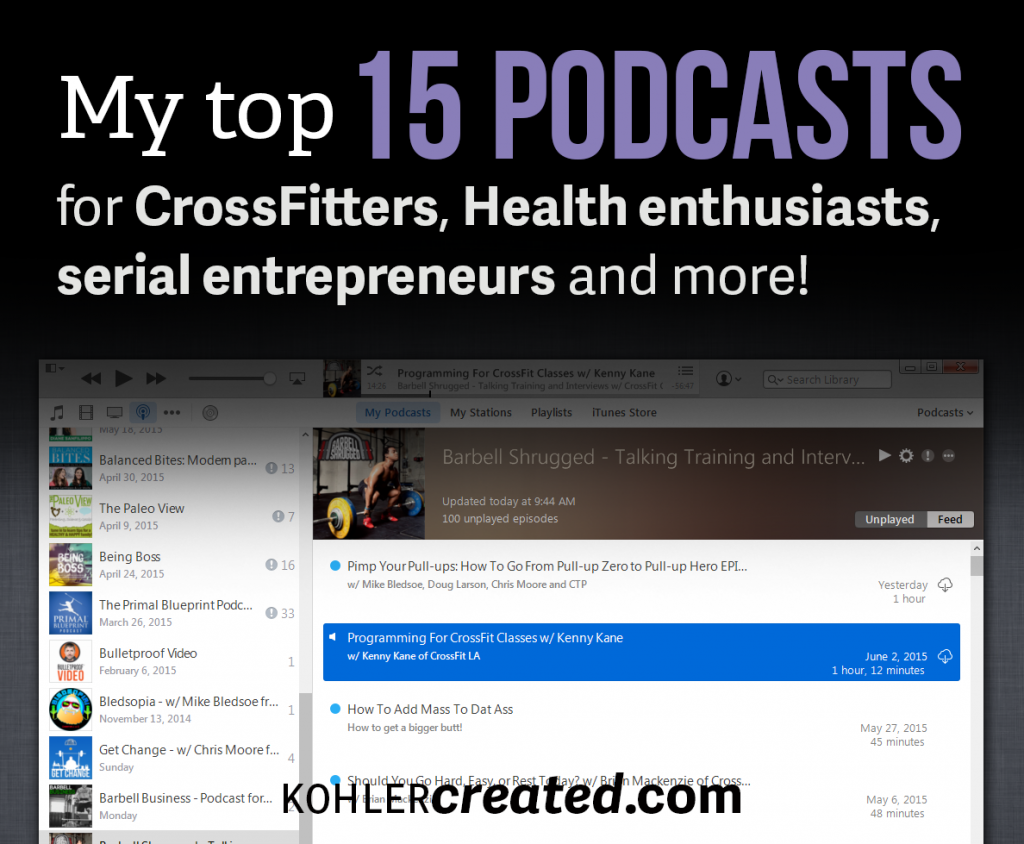 Last night I dreamed that I had a podcast. I had just finished up an episode of Leg Day — a new podcast with Kevin Ogar and Nathan Morris before going to bed. They had Nate on their latest episode, which means I'm one Kevin Bacon degree from being famous. I kid. Anyhow, In my dream I talked shop about CrossFit with Julien Pineau, Chris Moore, and Armen Hammer and managed not to stumble over my words like an idiot like I normally do.
Is there such a thing as too many podcasts? I've been a total junkie lately. I have an iTunes library filled and I've always got at least 50 episodes of more than a dozen to choose from. Maybe it's just me, but I feel like they've made an incredible resurgence and there are now more than ever to choose from! In a quiet desk job, the lure of pseudo-companionship, outside inspiration, and a little instruction can make a big difference in how I feel. I love that they can be anything from stories to people just talking about life.
Do you listen to podcasts? Here are some of my current top picks (yup I've added since saying 15!):
As you can see, topically it's CrossFit/strength training, entrepreneurship, and healthy eating mostly — with a little philosophy and lifestyle thrown in. I kind of structure my week by certain topics, and then there are a few (Barbell Shrugged for one) that I listen to as soon as they're posted because they are just that good. The podcasts that grab me most are those that involve listeners, have balance of both information and humor, and inform my outlook and inspire me.
Have a good podcast suggestion for me? Leave it in the comments!