Looking back at my favorite and not-so-favorite books of 2019...
As we come to the end of 2019 and the beginning of 2020, it's always fun to reflect on your accomplishments — including all the books you've read. Picking favorite books is like choosing a favorite child, not a problem for me as I only have one, but you get the picture.
But really, having read 150 books this year — it's not easy to narrow the list down to just 10, but here is my attempt after visiting and revisiting my list several times this week.
Some Fun 2019 Reading Statistics
More Books in 2019 than 2018
Pages in longest book read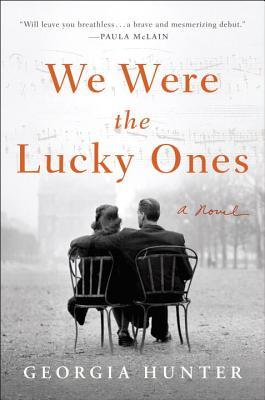 This was a book I started last year, put down, then picked up this fall. I have never had a book force me to pull over so I could just process the difficult stories I was hearing. Inspired by the incredible true story of one Jewish family separated at the beginning of World War II, determined to survive—and to reunite—We Were the Lucky Ones is a tribute to the triumph of hope and love against all odds. At every turn they come so close to being found, killed, imprisoned, or separated forever, it will just suck the air right out of your chest.
This book feels like a tragic fairy tale from the get-go. At the end of World War II, Cyril Conroy finds himself with an enormous real estate empire. His first order of business is to buy the Dutch House, a lavish estate in the suburbs outside of Philadelphia. Meant as a surprise for his wife, it sets in motion their ruin. The story is told by Cyril's son Danny, as he and his older sister, Maeve, are exiled from the house where they grew up by their new stepmother after their mother leaves. Set over the course of five decades, The Dutch House is a dark family story with a surprising end.
An absolutely stunning memoir, one of the best I've ever read. I still remember what a punch to the gut it was to read the victim impact statement from "Emily Doe" at Brock Turner's sentencing. Despite the fact that Brock Turner was actually caught in the act of sexually assaulting her, and despite the fact that he was found unanimously guilty on three separate charges, the judge presiding over his sentencing gave Turner only a 6-month sentence which really equated to a 3-month sentence due to time for 'good behavior'.
But out of all the injustice, we've gained a new voice in Chanel Miller, and what I hope will be an author of multiple masterpieces, because she has talent.
In addition to audiobooks, I discovered My Favorite Murder this year thanks to my coworker. I'd listened to a few episodes a few years back, but after falling in love with the podcasts, I picked up the book on her recommendation and now own it so I can listen to it often for a good laugh. In the book, they share longer-form essays ranging from their struggles with depression, eating disorders, and addiction, Karen and Georgia talk mistakes, fears, life events, and just their perspectives on what brought them to My Favorite Murder. Get the audiobook and keep it near at all times, you'll find yourself listening to it at least once a day.
So I think the biggest theme in my fiction reads this year was that many ended up being WWII fiction. It was unintentional — sometimes I didn't know before picking up someone's recommendation. But The Nightingale definitely rose to the top of my list fast.
As the war is beginning in 1939, Vianne Mauriac says goodbye to her husband, Antoine, as he heads for the Front. As things escalate, the Germans move in, and she is forced to house one of them in her home. While he is the enemy, he is kinder than most. Meanwhile, in Paris, her sister Isabelle, is a rebellious eighteen-year-old girl, convinced she can join the resistance, but not careful of the consequences this might bring about.
It is a gripping and powerful account of what families went through in order to survive. Basically anything Kristin Hannah writes is gold for me.
In this absolutely astounding book, Melinda Gates traces her awareness of the link between women's empowerment and the health of societies. While using case studies from the Gates Foundation, she also shows opportunities that exist to lean in and get involved now to effect change and where we can make a difference.
As someone who works in cognitive and data science, I'm fascinated by the way the Foundation researches their projects and finds solutions. This book is filled with not only these stories, but also how she started at Microsoft. Just an amazing book, a must-read to start your 2020.
Of course, the library-obsessed girl loves a book called The Library Book! On the morning of April 29, 1986, a fire alarm sounded in the Los Angeles Public Library. The fire was disastrous: it reached 2000 degrees and burned for more than seven hours. By the time it was extinguished, it had consumed four hundred thousand books and damaged seven hundred thousand more. I literally cried walking my dogs listening to the descriptions of the damage. My neighbors love me.
Using the aftermath of the LAPL fire as setting, Orlean explores the crucial role libraries have come to play in our lives. From a humble charitable initiative, they've evolved with technology, access, and funding and a cast of characters and heroes you come to regard as champions of a national cause that is timeless and so important. You'll come away believing (like I do) that libraries are the beacons of our communities, and so necessary for us to thrive and remain connected.
In Catch and Kill, Pulitzer Prize-winning investigative reporter Ronan Farrow exposes serial abusers and the powerful interests that keep them from meeting justice.
This is a stunning book that details Ronan's investigation into Harvey Weinstein while working for NBC. AS he draws closer to the truth, lawyers, spies, and his own network worked to silence the investigation. His life was endangered, his own family history weaponized.
All the while, Farrow and his producer followed the trail of clues, revealing corruption and cover-ups in Hollywood, Washington and beyond. The bravery of these journalists is unparalleled and the impact they've had in the face of every obstacle is truly admirable.
Were you a fan of Where the Crawdads Sing? Well, this should definitely be your next read. Set in Minnesota over the course of a summer in 1932—the Lincoln School is a disgusting place where hundreds of Native American children, forcibly separated from their parents, are sent to be educated.
There, Odie O'Banion, his brother Albert, their best friend Mose, and Emmy, the daughter of a teacher tragically lost in a storm flee in a canoe down the rivers of Minnesota toward the mighty Mississippi and St. Louis for safety and a chance at life against the backdrop of the Depression. They cross paths with others adrift, from struggling farmers and traveling faith healers to displaced families. Through it all, they truly come of age and into themselves. I can't recommend this book enough, it was at the top of my top list.
No matter your politics, this is an excellent leadership book. In it, former FBI Director James Comey shares his never-before-told experiences from some of the highest-stakes situations of his career in the past two decades of American government. He looks at what ethical leadership looks like, and how it drives sound decisions and inclusive decision-making. However much MSNBC you watch, however much of The New York Times and Twitter you have read in the last year, you will still find stories here—good stories—that you have not heard before.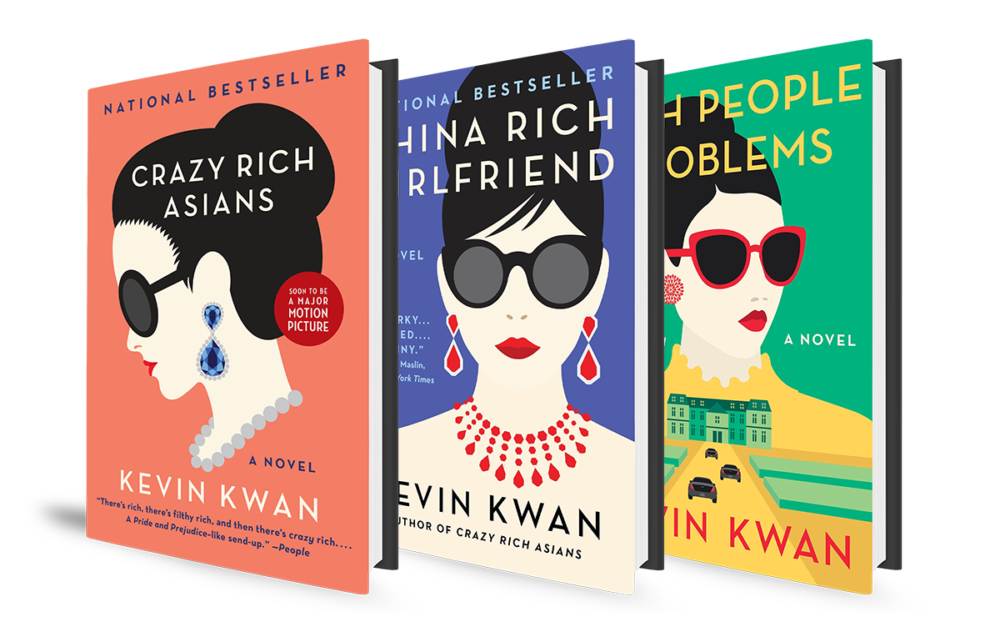 It just missed the Top 10, but I loved reading the Crazy Rich Asians series by Kevin Kwan. They are fast-paced, action-packed, and so much fun. Once I finished the first one, I tore through the other two within the month. You can't beat money, family drama, and tons of character development.
What about the books I found less enjoyable?
People always ask about the books I don't like — I definitely had some of those this year as well. Here is my bottom ten in no particular order. These are books that I just couldn't get into and I chose to quit after 50-100 pages or so.
So what's up for 2020?
I typically make a goal of 45 books per year — but this year I ticked it up to 75 because I hit 45 by spring in 2019 with the addition of audiobooks. I keep it reasonable because life gets busy and I don't like pressure, but I also like something to keep me motivated which is why we speak our goals into existence in the first place.
I hope you hop on the book bandwagon in 2020 and share your progress and follow mine over on GoodReads!