Well it has been almost a decade long goal, in that time I sold a home, moved cities, got engaged, got married, purchased another home, had a child, got a little older, got a little grey in my hair. However I can say that I did it. What it took? Focus, patience, time, effort, and a boat load of support.
This past weekend I completed competitive driving school with the National Auto Sport Association Central Region.
To qualify, you must complete HPDE1 (High Performance Driving Education/Event), HPDE2, HPDE3, and HPDE4, and it is strongly encouraged you participate in Time Trials for a while before you do comp school. That is just the experience commitment.
To have a car that qualifies it must be built to spec with the proper power and weight for your class, a roll cage, a FIA approved seat, a fire system, an electric cut off switch, FIA 6 point harness, FIA right and left side window nets, FIA driving suit, FIA shoes, FIA socks, a SNELL2010+ helmet, a HANS (Head and Neck Safety) device, and a towing rig and trailer.
Whew…. so you can see that just getting to the point of being able to do comp school is a feat in itself, and it is where you need focus, patience, and support the most.
I am forever grateful that I have that support. Jessica always helps me keep focus, and provides the support when things got tough and I did not know if I would ever see the light at the end of the tunnel. There are a lot of ups and downs just getting to this point, and there are likely to be more down the road. I am very lucky to have her as the ace up my sleeve. I can only hope to someday give her that same amount of support.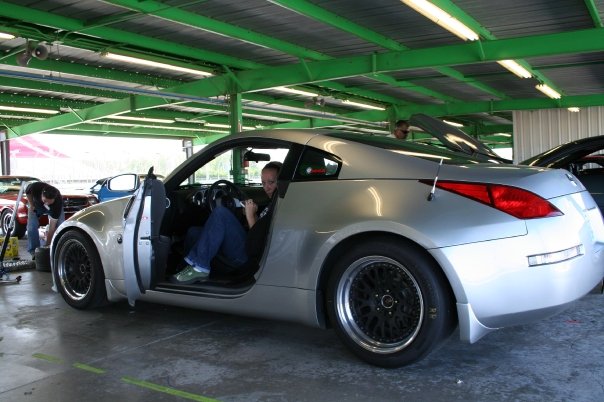 Comp School
Comp school was a very interesting process. Friday night we met and went over what the weekend would entail and did a good amount of question/answer session, and Bryan Cohn the Chief of Driver Development went over exactly what is required to be a racing driver, and what race craft IS.
Saturday
Saturday was the driving. First session we went out and practiced simply getting reacquainted to the track and also doing flag recognition practice. NASA has around a dozen flags, all of them mean something to the driver, you must follow and look for these flags with high accuracy as it could not only impact your racing position, but is also largely related to your or another driver's safety.
Next session was doing laps side by side with another driver, and front to back. The goal was to be less than 3 feet, and preferably 1 foot away from the other car. This was ridiculously nerve racking, but I can say that I did it and it was a truly intense experience.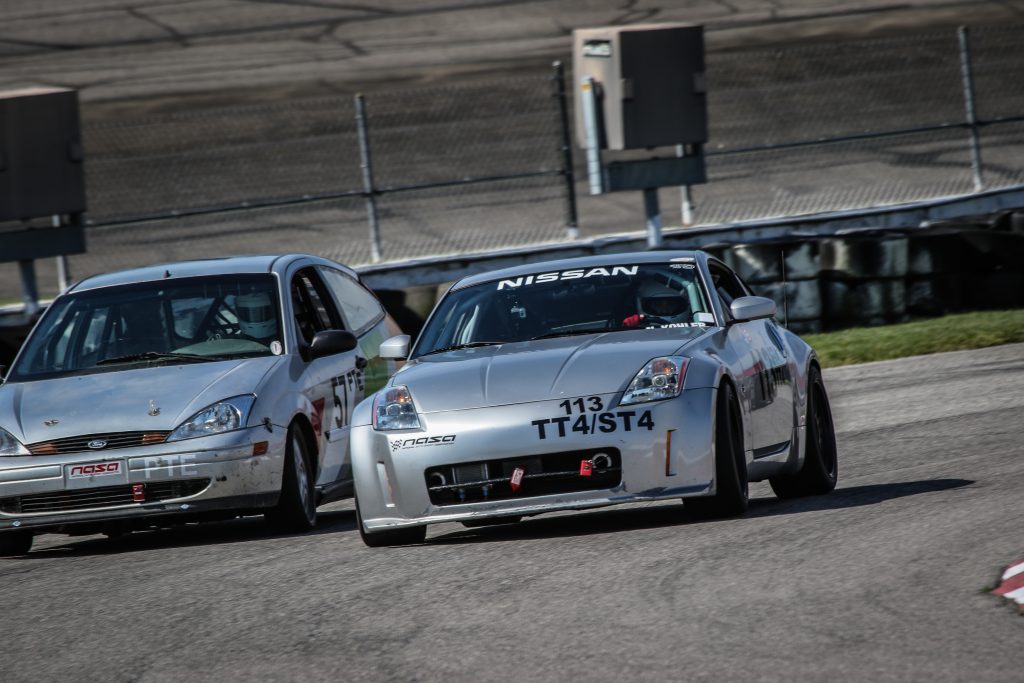 3rd session was a consistency session where we went out and the goal would be to put down consistent lap times in a real competitive scenario, very fun session.
4th session was practicing what a race start is like. During a race start is were usually some of the largest battles for position happen, it is a chaotic experience and you must know when to take opportunities without any hesitation. For example, my first real race start, into turn 1 we went 3 cars across side by side, everyone wanting that first inside line of turn 2. It is crazy and thrilling at the same time.
I managed to not goof up too much in those sessions and was awarded Saturday night with my provisional license.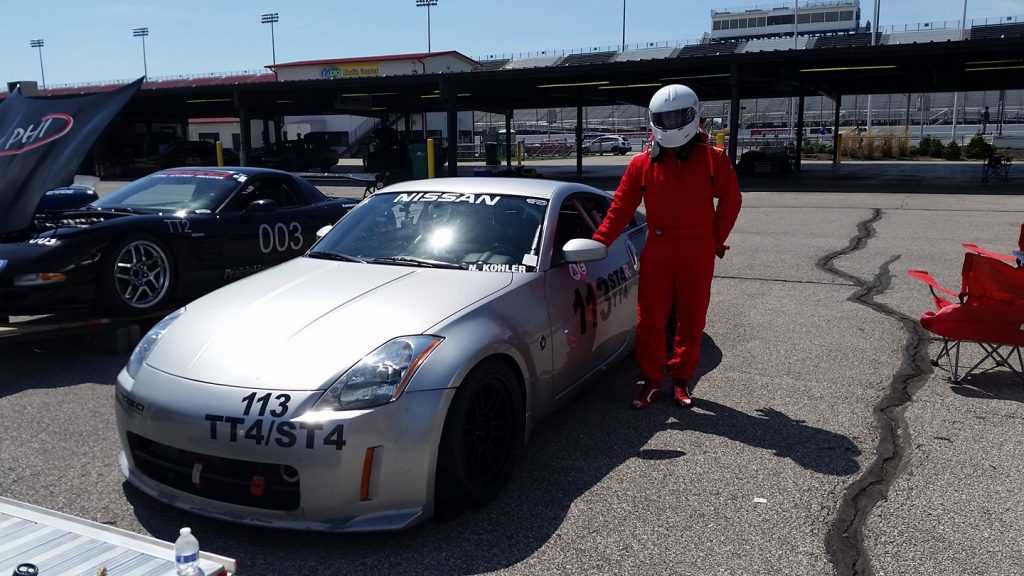 Sunday
Sunday was the real deal. I would be racing in real races with other cars looking to win. To say I was confidently nervous would be a good way to sum it up. I was sitting in the grid and the grid official came over to me and said "ALL YOU GOTTA DO IS TO GO ON GREEN AND REMEMBER TO SHIFT", I think he saw my leg bouncing a mile a minute.
First race was intense and exhausting, we had to do 2 pace laps because of some drivers not lining up right and THEN race for a whole 30 minutes, so I was probably in my hot car for around 45 minutes all said and done. It was also a completely green race, no incidents, no yellow, so 30 full minutes of lapping and when you do a lap in around 1:12, that is a lot of laps.
Second race was as crazy as the first but due to an incident on track about 1/3 of it was under yellow flag so it was not near as tiring, however since everyone was bunched up because of the yellow, we pretty much got a second "start" when the flag went green, and everyone knew they were running out of session time and everyone was battling for position, it. was. great!
At the end of the day I placed second in both of my races, not bad! And on the 2nd race I was only .3 seconds behind the leader.
What's Next?
Well I have to complete 2 more races to get my rookie racing license, and then complete 8 races without incident to get out of rookie status.
Next race is in Heartland Park Topeka in May, Jessica will come with me to that one, I cannot wait to show her what I can do.