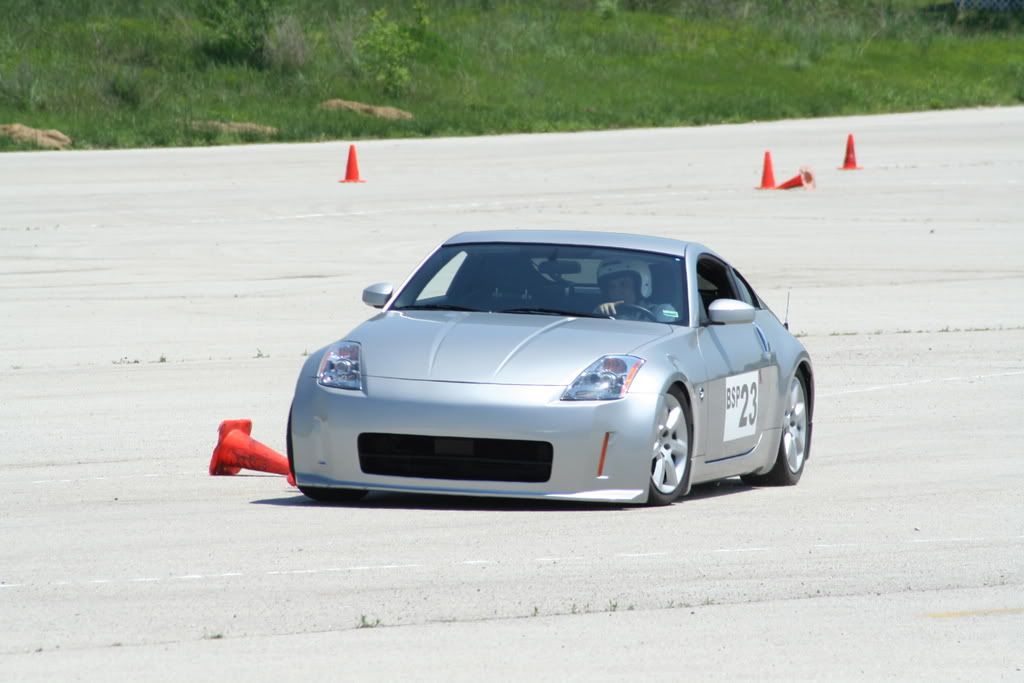 As I left off in my previous post of this series, I wanted to continue my hobby in motorsports but I was very bored of straight-line quarter-mile racing. So I began to research my options. Thankfully, Springfield, MO had its own autocross chapter, so I joined the SCCA (Sports Car Club of America) and went to watch several autocross events!
What is Autocross?
Well Wikipedia describes autocross as:
"Autocross is a form of motorsports that emphasizes safe competition and active participation. An autocross is a timed competition where drivers navigate one at a time through a temporary course marked by traffic cones, rather than racing on a track with multiple other cars, as inroad racing or oval racing. Autocross tends to place more emphasis on car handling and driver skill than on sheer horsepower, and events typically have many classes which allow almost any vehicle, from economy sedans to purpose-built vehicles, to compete. Speeds are slower in absolute terms when compared to other forms of motorsports, usually not exceeding highway speeds, but the activity level (measured in discrete turns per minute) can be higher than even Formula One due to the large number of elements packed into each course. Autocross courses are typically 40 to 70 seconds in length, with speeds limited to 70mph for insurance purposes. In addition to being a national-level motorsport in its own right, autocrossing is a good way to learn skills that transfer to road racing, as drivers learn vehicle control and club ethics."
So after seeing footage of some of these events, I began attending the local events myself. Here are a couple videos of my runs!
Autocross is a great sport that allows you to have a lot of fun in your street car at a very reasonable cost and very low risk. It's also entirely legal too! Anyone who is wanting to learn some great driving skills, but are kind of on the fence as to how far they want to take it, should really start with autocross.
The Mod Bug
Of course once you start racing, you almost automatically get the "mod bug" and find ways to improve your car to enhance its overall capabilities and the driving experience. I immediately began saving money for parts and reading tutorials so that I could save money by doing all the work myself.
I started by first adding lowering springs, then sticky tires, then wheels, then some racing adjustable coil-over type shocks and struts, then exhaust, then more motor stuff and brakes. I wont bore you with the details, but the list goes on and on and on. It was a lot easier back then to stash money away for the car. I was single, making plenty of money and only had myself to worry about. I do not really regret any of the money spent in my car, but I do fully realize just how much money it was and that can make you cringe a little!
Here are a few pictures from some of the days and nights of part installs:
Brand new brake pads, rotors, and stainless steel brake lines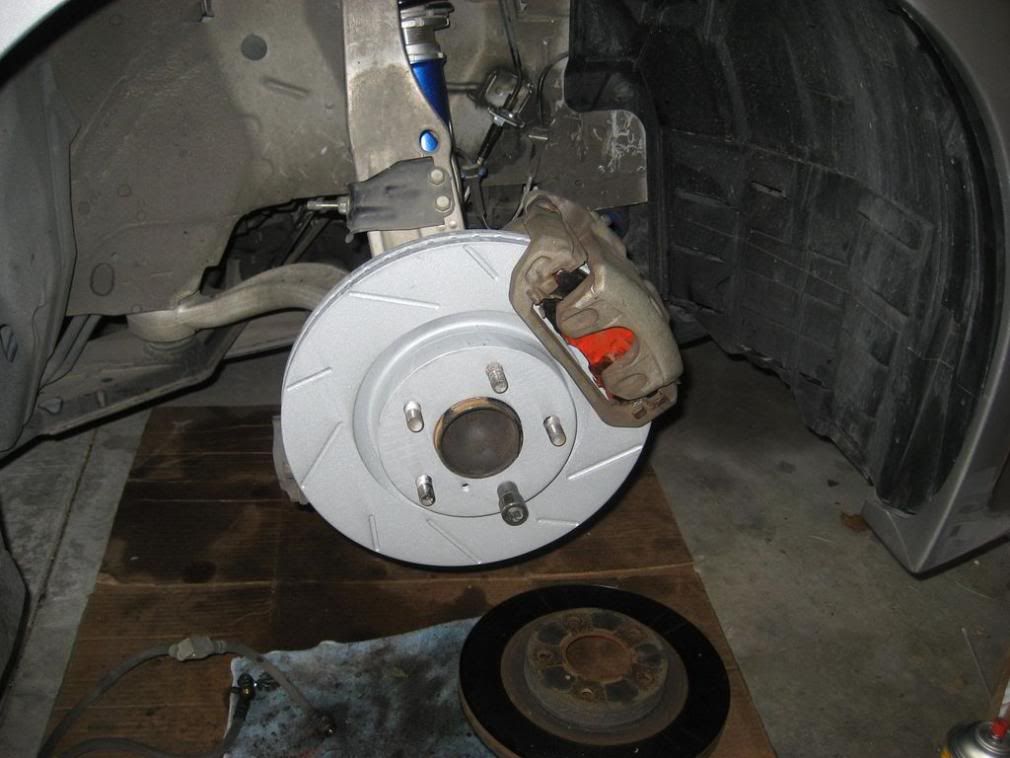 New NISMO exhaust/y-pipe
Jess modeling one of my coil-over shock/struts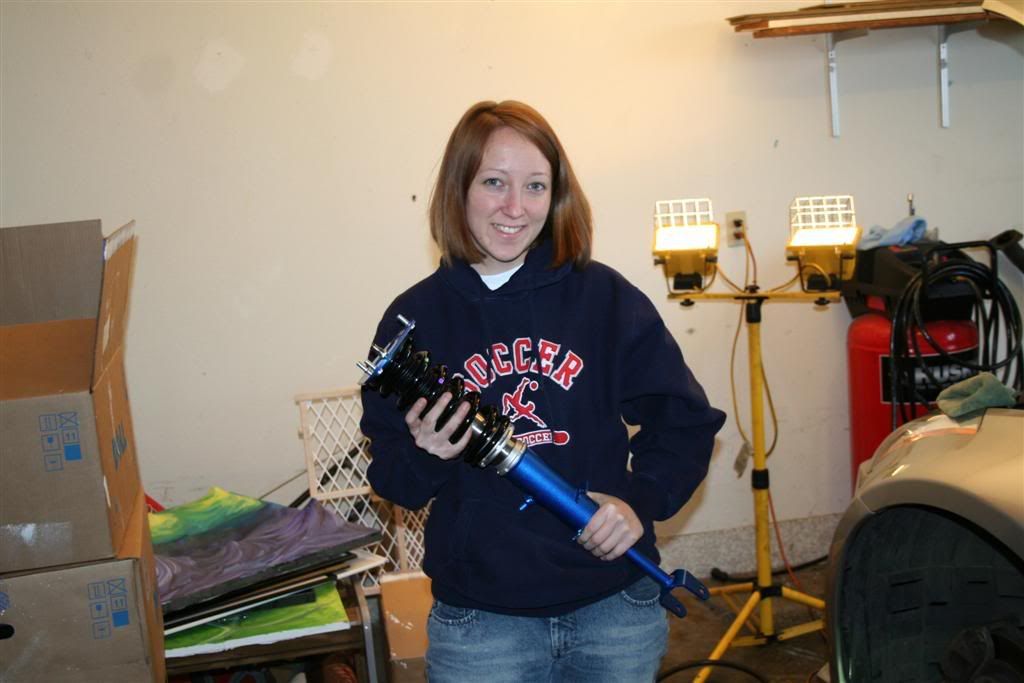 Me installing the coil-overs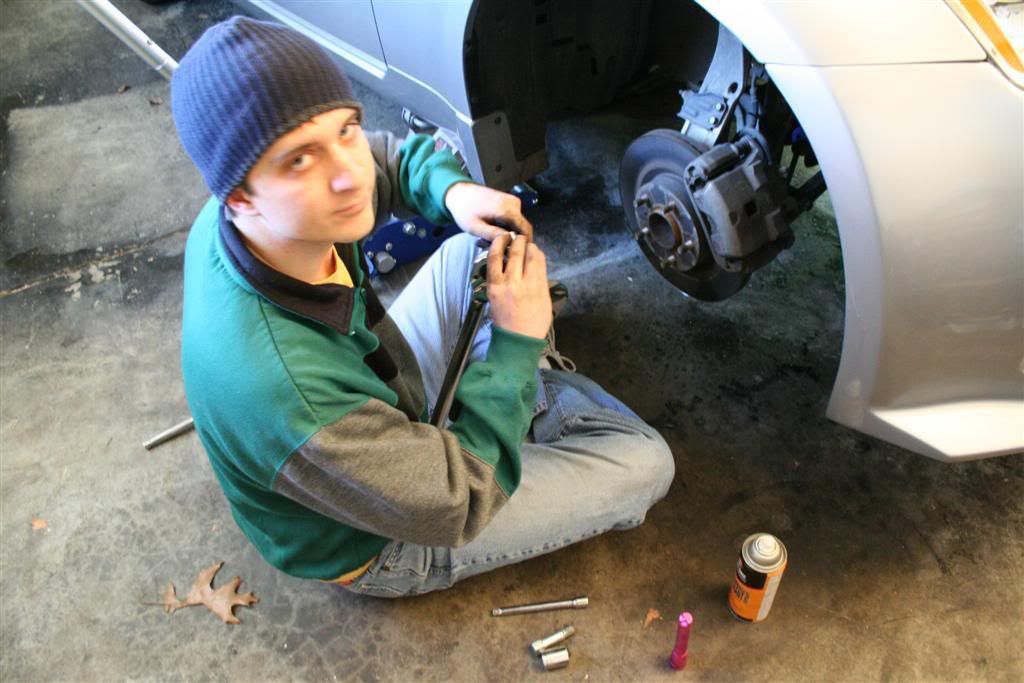 The "G"
One of the problems I ran into while modifying my car to become more faster, stiffer and more agile is that it became uncomfortable to really drive. The car was certainly taking on more of a "fair weather" role. Driving it in the rain or snow was now out of the question and even simple tasks like entering a moderately steep driveway or parking lot became more difficult if not completely impossible.
So I broke down and bought a daily driver (beater) of course. Meet the "G", my 1992 Infiniti G20.
Jessica and I were dating long-distance around this time, with a three-hour, 140 mile drive between us. The G took me back and forth to see her every other weekend for two years without a hiccup. Like an old friend who never let you down, it was a true hero and will be forever remembered for its service. Just last year I finally sold the G because I felt it was time to get something that was a little nicer.
Up next:
Moving from Autocross to performance driving education and track racing!