I think that any amateur racer, or weekend track day warrior eventually comes to a decision point in their hobby. Do you continue down the road of using your street car to do track days, maintain the status quo and stay within your comfort zone,  or do you jump in head first, take the next step and transform your car, your driving, and your hobby into a no-going-back lifestyle? To me it feels kind of like that moment before you jump into a cold swimming pool. You always consider turning back, but the feeling of being in the water and the fun you'll have once you're there make you jump in every time.
For some, taking that leap is too much, and they resolve to play it safe. But for me, I love and thrive being on the track. The feeling is inexplicable. If you have ever been in the driver's seat on a track by yourself you know what I mean. I often wish that I could put people in my seat with me so that they knew, and could relate to the experience. Maybe it's too much petrol in the brain but something just takes over you and everything else in your mind just disappears.
The process of transforming your car is definitely not an easy one. Unless you've got endless amounts of spending money, making this transition takes a lot of time, patience, sweat, and tears. Since mine is definitely a budget build, I've tackled each project in pieces. And the place I chose to start with expanding and upgrading my safety equipment.
The reason I chose safety first, for a lack of better wording is that as you become more skilled as a driver, you move faster and are continually pushing the limits of both your car and your own ability. The more risks you take, the more your instruments need necessary upgrades and expansion to meet the needs and use you are putting them through. Some of these include:
These four upgrades cover major areas of racing safety concern, however there are a good handful of smaller items that can be added to support and add to their function. These can include, but are definitely not limited to cage padding, engine kill switches, window safety nets, and special fire resistant clothing.
But enough with all that, lets check out some before and after shots of the progress since last Fall!
Before: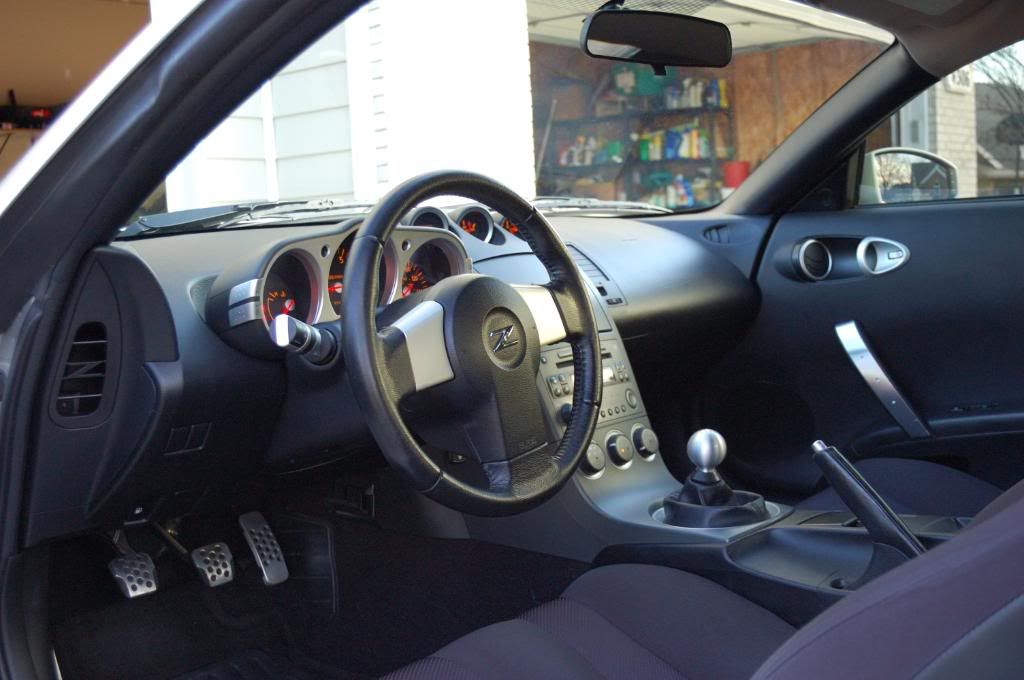 It is time for all that to come OUT!
As you can see here there is a good amount of sound deadening material on the floor of the car. This roof shingle tar like stuff is used to dampen and minimize road noise and vibrations. However in a race car it is only makes for added weight and therefore needs to come out.
It is a nasty, nasty job removing this stuff. I used a heat gun to soften and make the  material pliable, then scraped it off using plastic scrapers. Goo-Gone was my best friend for this sticky tar mess.
I slowly filled a plastic grocery bag full of it.
Another popular method to removing some of the more stubborn and stuck material is to use dry ice. The dry ice makes the material so cold that it turns brittle and you can then chip it away with the plastic scrappers and/or a rubber mallet.
It is not a short and easy job, and I split it up and worked on it over several days. Once the material is removed, the clean-up can begin.
The scene from the herb garden…
After a lot of work the material is removed and all cleaned up.
And finally ready to be transported to the builder (Izzy's Custom Cage) for cage fabrication and install!
Up Next: Cage, racing seat, harness, and a new steering wheel are in the car and things are looking sweet! Stay tuned….