I think I knew that that I would grow up to be a designer before I even knew what a designer was. As a kid, I plotted the look of my Valentine's Day cards all year. It was my chance to show people my art, and my Valentine's were always unlike anything anyone else gave out. With a full-time job and super-busy freelance schedule I rarely get around to designing them anymore, but I continue to look forward to the designs and colors that remind me spring isn't too far away.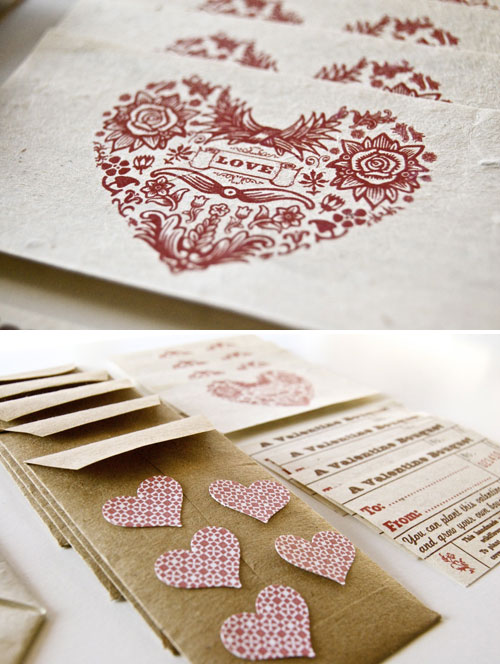 Plantable Mini Valentines via Louveteau, – $15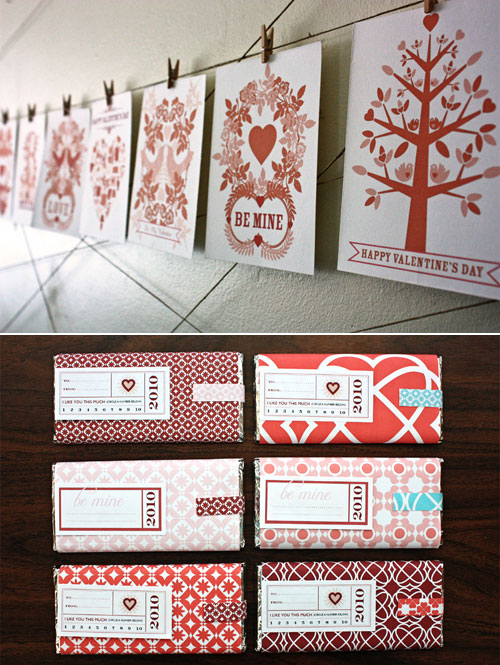 Printable Valentine's Day cards and DIY candy bar packaging
via Benign Objects – $4.50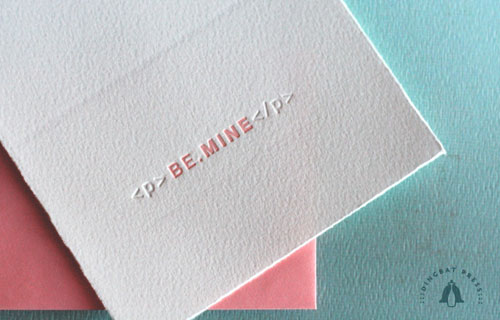 Letterpress greetings for the web nerd in your life via Dingbat Press – $3.50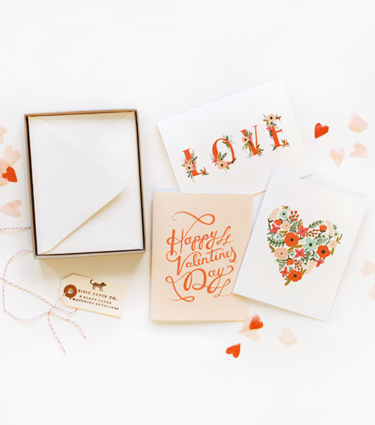 Assorted Valentine's Day Set via Rifle Paper Co. – $16
Even if you choose not to buy Valentines, resources and pictures like these are all over the net and serve as great inspiration to endeavor to make your own. You don't need a lot of expensive materials or any special talents. The great thing about sentiment is that it creates the message, not your ability to use a glue stick or cut out shapes that actually resemble something. For more inspiration, I highly recommend Paper Crave and iDiY. Tons of ideas, printables and more!