I do. I've always lived in fairly large, newish houses. My family was the first inhabitants in each of the three homes we owned. Here is the second house we lived in (Hastings, Minnesota; from when I was 8 until 14):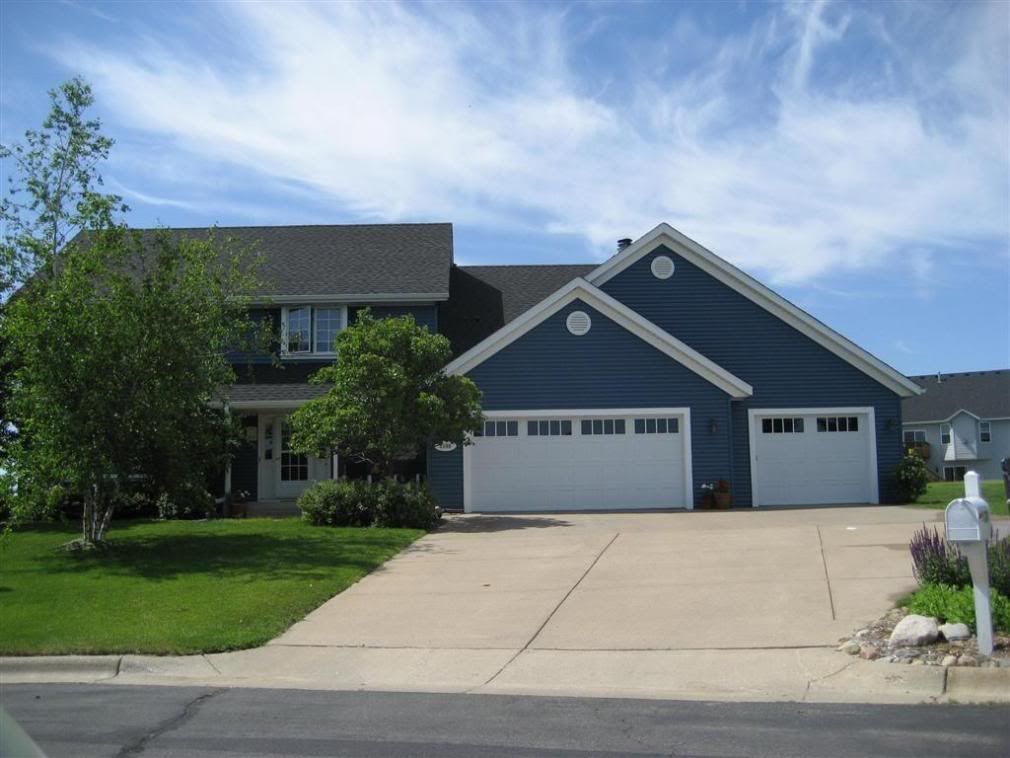 Here is my family's latest home, and the home Neil and I currently housesit: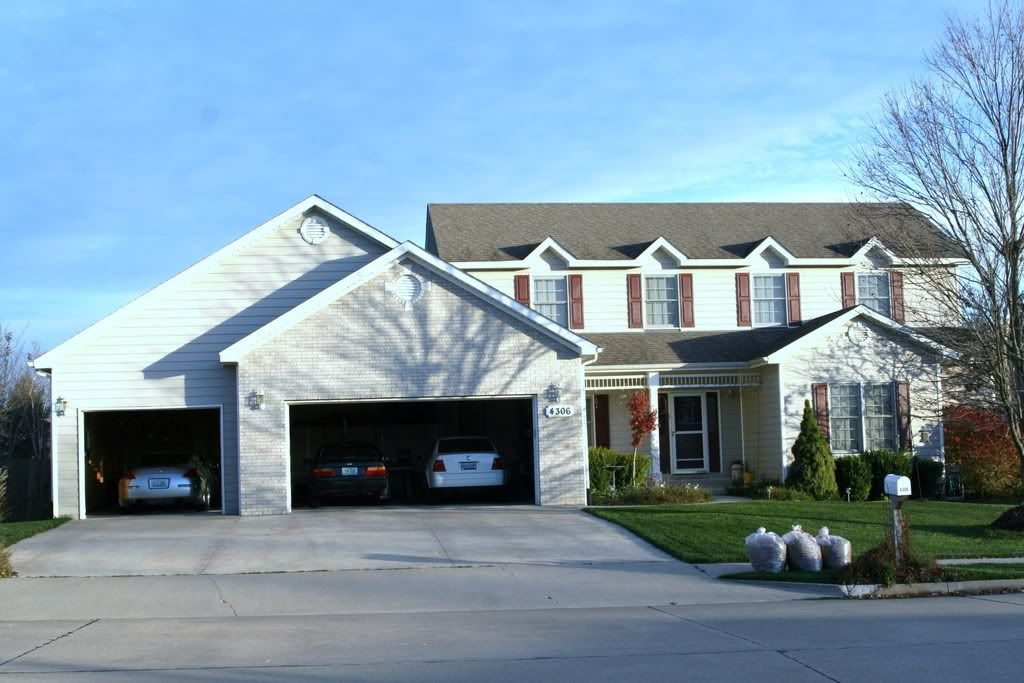 Don't get me wrong, I'm not ungrateful for the fruits of my parents' hard work or the opportunity to live in such a house rent-free while my parents live in Dallas for a few years for my Dad's job. But this is a big house, and impossible to feel totally comfortable with. I almost love when my little brother comes home on the weekend, because it actually feels comfy with more people here. I'll be thrilled when people come visit during the summer and are here for the wedding because it will feel like…a home. Optimally, I don't like having more space than is usable plus a smidgen extra for storage. I loved our 900-something squre foot apartment.
I guess the reason I'm thinking so much about this is because this weekend we finally addressed and began the tackling of our wedding registry. Traditionally the wedding registry was the means of preparing the new bride and groom for their first home together. Don't get me wrong, I know from watching friends over the years that this is still true for many, and I almost envy the excitement of this epic beginning. For me though, and for Neil, we not only have been sharing space for close to two years, but we've been fully independent and living on our own for almost 10 years (good god am I really that old??) Working decent jobs, we've amassed some decently nice things, so this wedding registry and what it traditionally means, feels misplaced to us, or…almost wrong, if that makes any sense. Sure, it was fun adding some things to a list that I would always talk myself out of buying myself, but we don't have a home yet, which is sad, but the realistic case of many twenty or thirty somethings getting married these days. I don't know what I'd want for a home. Some new towels would be nice, but what color? Some new bedding, but what style? I don't know the answers, so my registry is a sliver of minor kitchen accessories and practical blankets and bed-in-a-bags. Neil added some tools, untraditional, but practical. In any sense, it does make me excited about home. I love looking at home plans, and thinking about the cozy home I'll eventually have. Being 500 mph-me, I've already spent hundreds of hours thinking about it.
My dreams: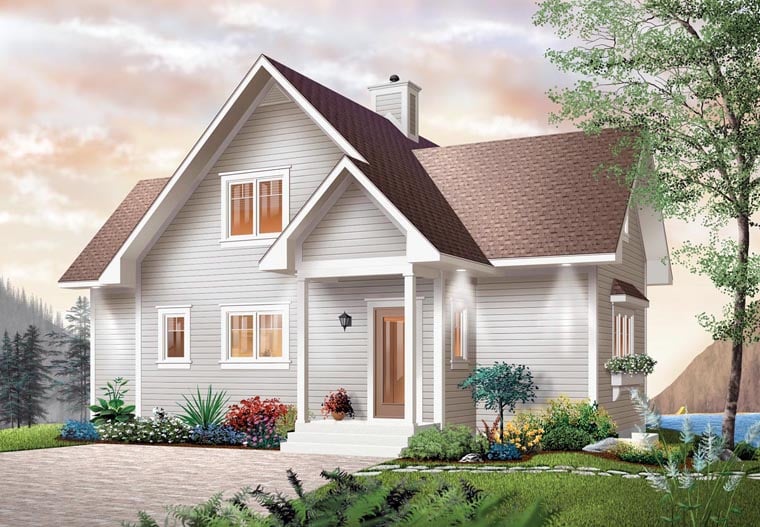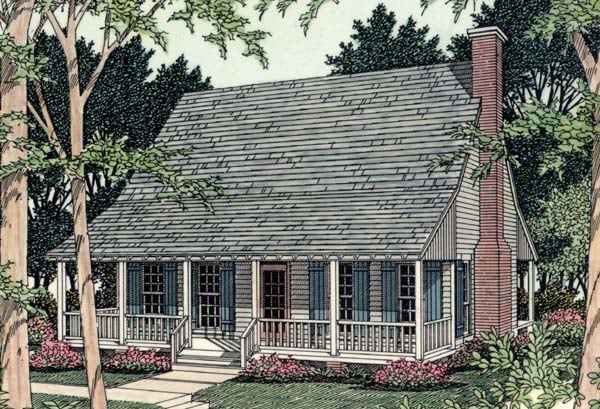 In any sense, if you are looking for a great book about getting married in modern times or just want a romantic read, try A Walk Down the Aisle: Notes on a Modern Wedding, by Kate Cohen. I read upon recommendation immediately after getting engaged, and bought it to keep in my library. Although it's packed away in boxes, I have a few quotes I keep with me all the time. It's been a great reminder that even in today's climate, you can still find connections to traditions that have been around forever.