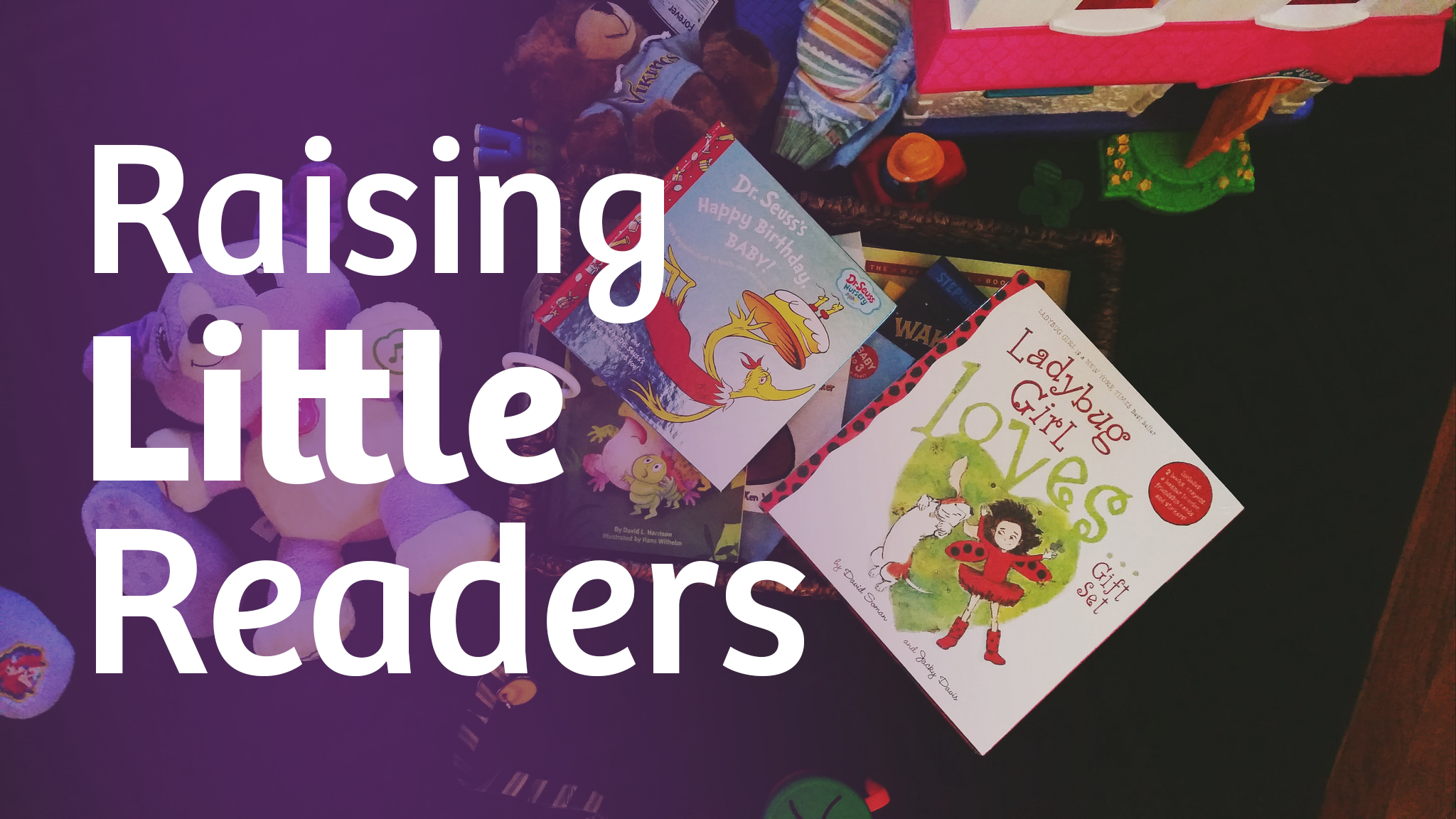 I hope you liked my post last week about raising little readers. While I know we're still at the beginning of our journey, we've definitely found some clear success and so much fulfillment in introducing Kaitlan to the value of books and reading.
This little follow-up post was also a lot of fun to write. Kaitlan definitely has some preferences in what she likes to read already, and I thought I'd share a little short-list of her favorites. Patterns to note: It can't be too long, and the sillier and more rhyming the better. She also loves animals and kids so her books definitely have one or both of them.
Kaitlan's Current Reading List (1-1.5 years-old)
Here comes Halloween…and basically anything by Caroline Jayne Church This was one of the first books that Kaitlan really latched onto. Big pictures, rhyming and an easy short story. Many of the titles have lift-flaps and textures. Go, Dog. Go! by P.D. Eastman Kaitlan loves the rhyming and silly dogs. I always make sure to read it in a funny voice or emphasize the STOP DOG STOP, and at the end we always point out what all the dogs are doing in the tree. We're Going to the Farmers' Market by Stefan Page We received this as a shower gift with a fun card game by the same name. Kaitlan loves pointing at the farmer's and it was this book that sparked the first association between pictures of milk and the milk in her bottle. She still points to her bottle when we get to that part in the book.
Peekaboo Pals, Jungle, Farm, Baby Animals
These were another early favorite. She loved lifting flaps and revealing the animals and sounds beneath.
Goodnight Moon by Margaret Wise Brown and Clement Hurd
Who doesn't love this book? Kaitlan loves looking at all the things in the room, and finding the kittens on each page.
First 100 Words/First 100 Animals by Roger Priddy
We got these for Kaitlan around her first birthday. One of her first words was "dis" for "this" and anything she wanted us to identify or explain she would just point at and proclaim "DIS?!" Needless to say, we've gone through these hundreds of times and will probably continue to do so for some time.
More Blueberries! by Susan Musgrave and Esperanca Melo
This book has the designation of being Kaitlan's first book from the library. We currently still have it, and I have a feeling we're going to be buying with, because I know she won't be happy about parting with it — she loves my silly voice saying "MOOOOOOOOOOOOORE BLUEBERRIESSSS!" a little too much.
Thumper Counts To Ten by Kitty Richards and Lori Tyminski
This is the book we read no less than 3 times before bed each night. It's a very quick read and Kaitlan has really latched onto the counting and holding my finger as I count aloud.
Bunny Eats Lunch (Hello Genius) by Michael Dahl and Oriol Vidal
This is actually part of a series/group of books and Kaitlan loves this one the most — mostly because it has to do with food, chewing sounds and burping.
Ten Shiny Snowflakes by Russell Julian
This is a book with little knobs that poke through for each of the 10 snowflakes. One emerges as you go through each number. It's got tactile features, rhyming, and numbers, so it's an easy hit with Kaitlan.
Does your little reader have favorites? We'd love to hear them!