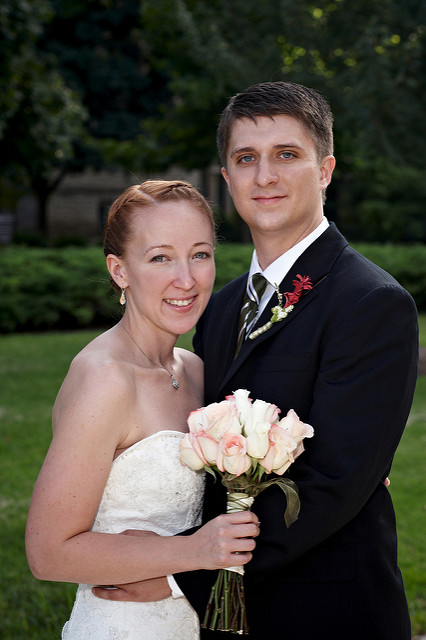 Yep, we finally made it! A year's worth of planning and it was seemingly over in minutes, a complete blur. We had a beautiful small ceremony and a rocking reception courtesy of our friend DJ Green T. There were wonderful toasts tons of dancing and most of all, beautiful memories with family and friends. Here are a few pics, courtesy of Samantha:
My dad and I during the father/daughter dance.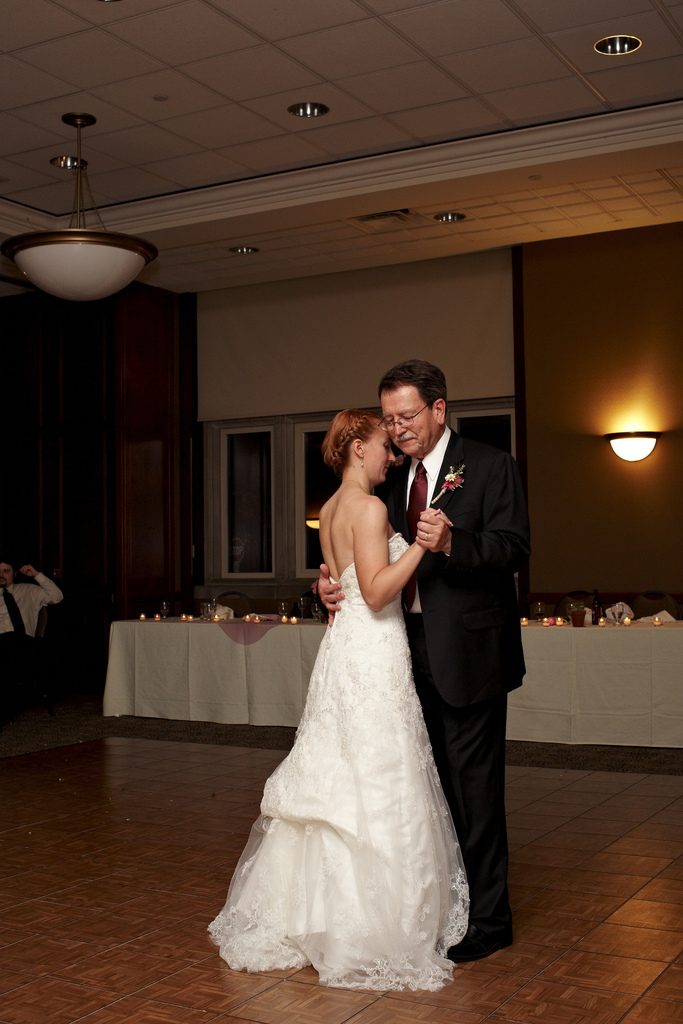 Wedding party table.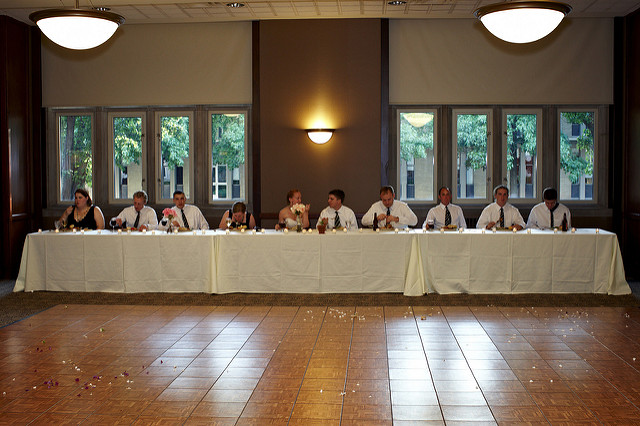 Neil going for the garter.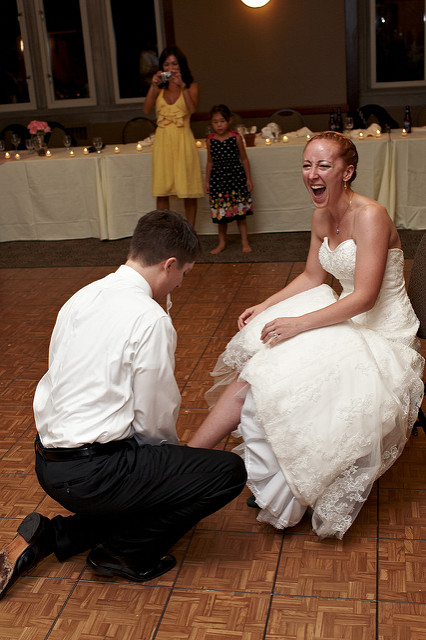 Wedding Programs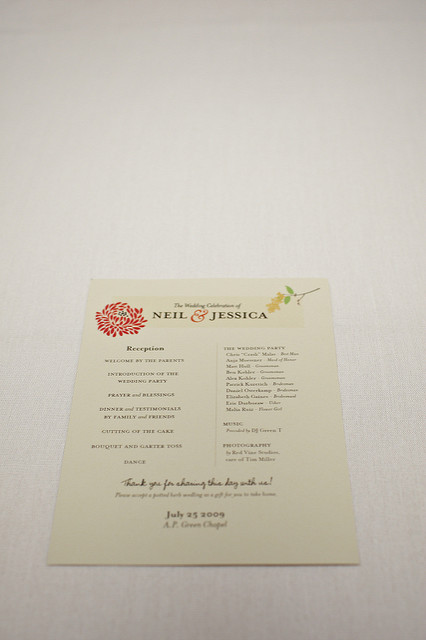 Anja's Speech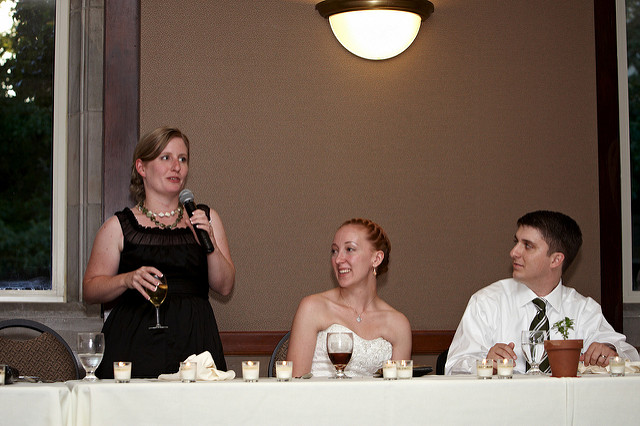 The girls: Me and Rach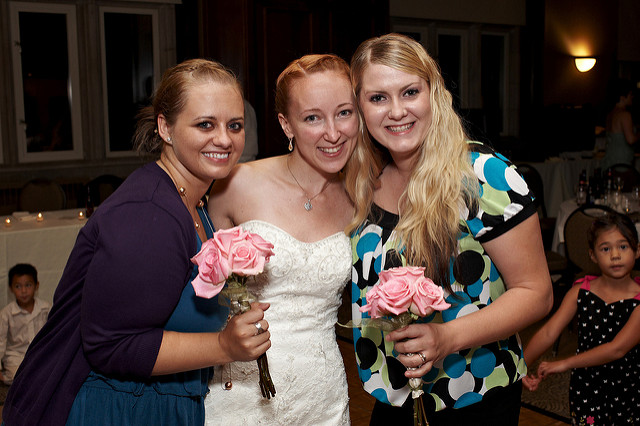 As I said, it was a complete whirlwind, and its taken us several days to catch our breath and dig back into our routine while planning for our honeymoon to Colorado in two weeks. I'll post more pictures as they come about, and hopefully put together a list of all my vendors and resources that might be of use to anyone planning a wedding.