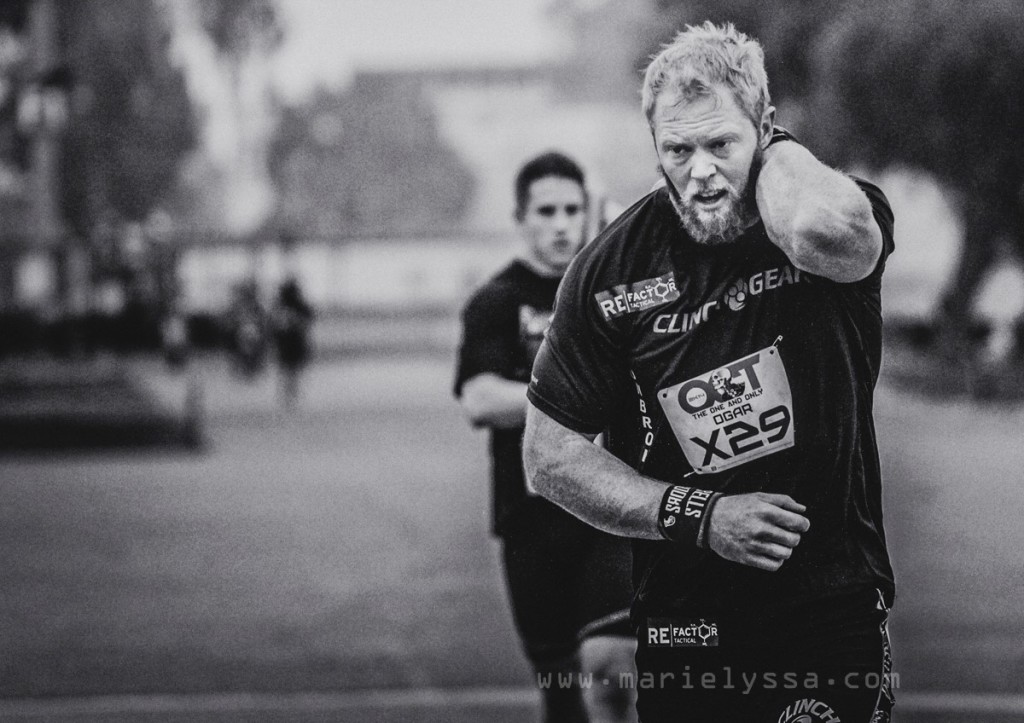 Hi guys — I'm sorry that the activity around here has absolutely tanked. Our next On-Ramp cycle starts tonight, which we're running concurrently with an all-new version of the Whole30 program, so I have been pretty busy. We're also getting ready to ramp up our Beta group for CrossFit Kids and planning a fundraiser for Kevin Ogar. CrossFit is life lately, but not in the sense of actually getting any workouts done.
You might have seen some of my posts on Twitter/Facebook about Kevin Ogar. On Sunday, while competing at the OC Throwdown in Orange County, CA (one of our athletes, Charlie Racinowski was competing there as well), Ogar suffered a freak, but very severe accident doing a max effort triple snatch. The accident caused his spinal cord to sever completely between T-11 and T-12.
Kevin, like many competing CrossFit athletes, was not adequately insured, and the CrossFit community has rallied to his aid, raising close to $150,000 in just a few short days. A website has been started to help gather aid for his long-term rehabilitation as well. It's been stunning, and I couldn't be more proud of our community and the way we look out for one another.
I'm very fortunate to know Kevin Ogar through friends. Kevin is a former Mizzou student and rugby player from St. Louis. In his time in Columbia, he, along with Nate Bacott (my coach) and Frank Foss, pretty much established the CrossFit community in Mid-Missouri, a community that now boasts close to 500 athletes and 5 gyms if you count the newest at the Lake. They started in garages with any equipment they could find — even bars from Sears.
I know what happened to Kevin will generate a lot of negative reaction to CrossFit, a sentiment I'm on the fence about. While it was indeed a freak accident, just one bad lift among the thousands if not millions of good lifts done every day, I hope we will use it as a reminder to more acutely focus on safety in programming for competitions with attention to quality over quantity, and what is smart vs. what is extreme.
I'm certainly not assigning blame in this situation — even though I'm completely angry that the universe as again weighed against another selfless undeserving individual in my community. Please consider supporting Kevin in his recovery. Even if you don't CrossFit, I know many of you are athletes and fitness enthusiasts, and have stared down injury in your own sports.
Visit KevinOgar.com or his official Fundly page to donate and get involved.