I have been toiling over this post for a few weeks now. I'm not clever. I'm not cute. I don't have anecdotes and although life hasn't really been that different, it has been in one major way…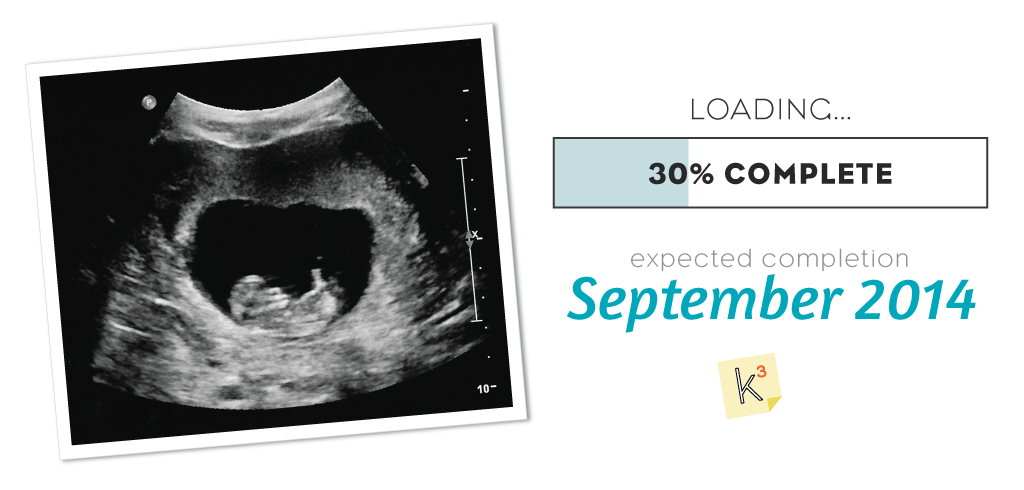 Yes, true to the sense of humor of these of two IT professionals, I felt this was the most appropriate way to tell you. My mind is still blown every time I look at this picture. Even 14 weeks in, sometimes it still doesn't feel real yet.
I was fortunate that first trimester was extremely kind to me. I felt great 85% of the time, and when I didn't feel great, I just felt mildly nauseous and tired. Thankfully this usually happened at night, so it was easy to just head to bed early and reset my body for the next day. I've been able to continue CrossFit, and although it's definitely been a mental adjustment to scale intensity and not feel as strong, it makes me feel so good, often the best I've felt.
As if he weren't already, Neil is completely my hero. Even if I wasn't feeling bad, he was always offering to do things, or encouraging me to rest. He was also the comic relief for the really stressful times, or just when all the change felt really overwhelming (BOOBS). He also went after a nurse who was particularly nasty to me at one of my appointments. He really has made everything that much easier.
Ahh! It's exciting to be out of first trimester and finally able to share the news. I definitely have so much more to share, but I'll save that for another post. I just have to say thank you to my amazing friends and family for being so supportive and encouraging. We've been paid so many amazing compliments, you just never realize how many people you have in your corner, and for that we're so grateful.