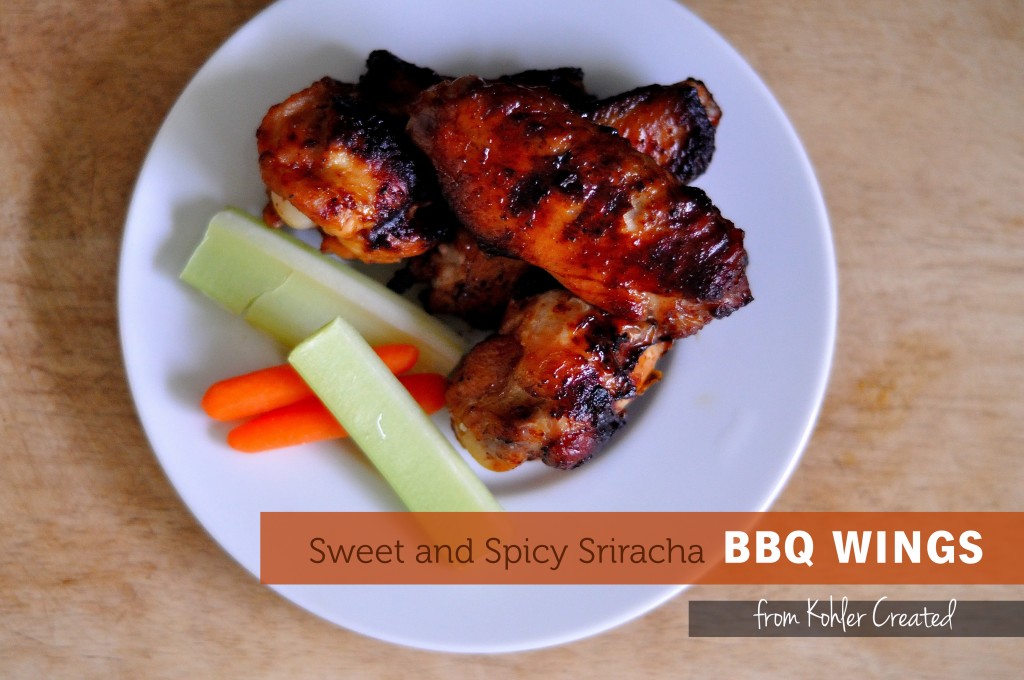 It is so easy to eat well during the spring/summer. BBQ makes meat taste more exciting than it has in months, and fresh fruit and veggies are everywhere! Neil popped these Sriracha-inspired BBQ wings on the grill last weekend while he was doing yardwork, and I think I ate half of them just by myself. Not ashamed in the least bit!
Sweet and Spicy Sriracha BBQ Wings
Ingredients
18 chicken wings/drumsticks
4 tablespoons Sriraccha sauce
4 tablespoons brown sugar
1 tablespoon rice wine vinegar
1 tablespoon fish sauce (optional) OR soy sauce
2 tablespoons oil (peanut, olive, coconut, etc)
Instructions
Wash chicken wings and pat dry.
Place chicken in airtight container or zip lock bag and add remaining ingredients. Shake or mix well to coat wings completely.
Place container or bag in the refrigerator and chill for at least 1 hour.
When ready to cook, remove from container, place on heated grill and cook for 8 minutes each side or 16 minutes total. Brush the wings in the extra sauce in the container half way through. Alternatively, bake at 400 degrees for 45 minutes and brush the wings in the extra sauce half way through.
Definitely give these a try! They aren't breaded, and the sauce/marinade as you can see is easy and very minimal on ingredients. All you need is a grill (or an oven) and hopefully a little patience!