Welcome to another edition of What I'm reading lately, a short little ditty of what I've been reading lately. I also throw in anything Neil or Kaitlan might be enjoying on occasion. I can't wait to hear what you've been reading as well!
First I have to share my new toy, a Kindle Fire! I've been wanting a smaller reading for some time and Neil surprised me with it a few months ago. I love it! I still make it a point to have physical books around, because I want Kaitlan to see me reading actual books until she understands that I'm reading them on a device, but it makes reading on the fly so much easier with a toddler. Plus I love that I can make notes and highlights in my books!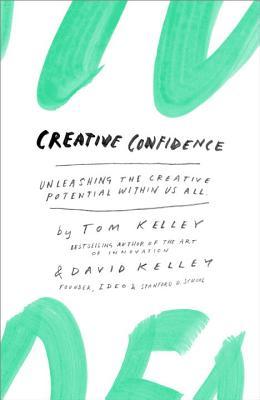 Creative Confidence: Unleashing The Creative Potential Within Us All
by Tom & David Kelley
I picked up Creative Confidence for myself and absolutely loved it, so when I was recently asked to run a book club for my office, this was my first choice. It's perfect for people who are undertaking a lot of complicated change in their lives (personally and professionally) and find themselves feeling a little mentally crisp some days. I'm hoping it will help keep our team optimistic and excited about solving problems and forging a new direction.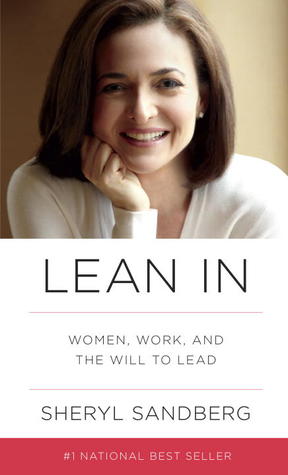 Lean In: Women, Work and The Will To Lead
by Sheryl Sandberg
Currently reading! Leaning In has been on my list for some time, and I'm just now getting to it. It addresses a topic I know is difficult for a lot of women, and I think it's for that reason that the reviews I've heard are mixed. So far I find her to be very balanced, but I'm a working mom.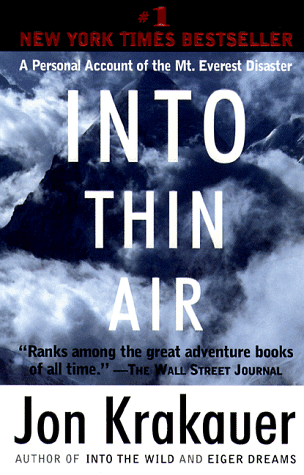 Into Thin Air: A Personal Account of the Mt. Everest Disaster
by John Krakauer
A few months back, I came across a HuffPost interview with a little boy who wanted to tackle the seven summits. An aggressive goal for even a seasoned adult climber, I was taken with Krakauer's candidness about his experience with the mountain. Admittedly I'd never heard it, and I immediately bought Into Thin Air. It was actually the first book I bought on my Kindle!
To desire Everest means undertaking not only an arduous physical challenge, but a moral one as well, and I was glued to this book from cover to cover.
Also, in an interesting twist, in reading the end in which he responds to criticism prompted by Anatoli Boukreev's book did I find reference to my neighbor's piece in Columbia Journalism Review about Krakauer!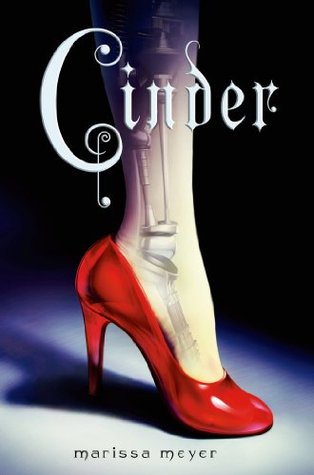 Cinder (The Lunar Chronicles #1)
by Marissa Meyer
Currently reading! Sci-Fi re-imagined Cinderella! I'm just a few chapters in, but it's a lot of fun so far. This is a book club read, so I have to get back on track!
So that's what I'm reading lately. As always, you can follow my progress on GoodReads!
What have you been reading lately?