The past week has been insane! In a good way, but I feel like I've been all over the place, and I can't wait to tell you about it.
So this year, a few of us girls from CrossFit Fringe decided to go to the 2016 CrossFit Games Central Regionals again. Last year it was in Minneapolis, Minnesota, and this year it was in Columbus, Ohio. While I was bummed not to get a trip to Minnesota (my beloved home state), I was excited to do a little exploring in a new city.
Unlike last year, I booked early and got a hotel close to the venue. It made getting back and forth not only super easy, but gave us some flexibility if we wanted to relax a bit more between heats or activities. The Hilton was super nice and absolutely gorgeous inside!
There was also a super cute market next door to both the hotel and the venue which made meals and macros easy to manage. I had everything from organic egg salad sandwiches, to smoothies, to a super fresh quesadilla. I also packed some snacks, mostly Lara bars, rice cakes, Buff Bake, and spicy almonds.
The vendor village was as I expected. I never seem to get free stuff, but somehow my other Outliers scored big time with Reebok, Rogue, Unbroken, Quest, Kill Cliff and Qalo. Maybe it's something about me? I did buy a new Qalo ring though, totally in love with it! One of the Reebok employees also showed me a new way to tie my shoes. I have skinny feet, so this was a cool new trick.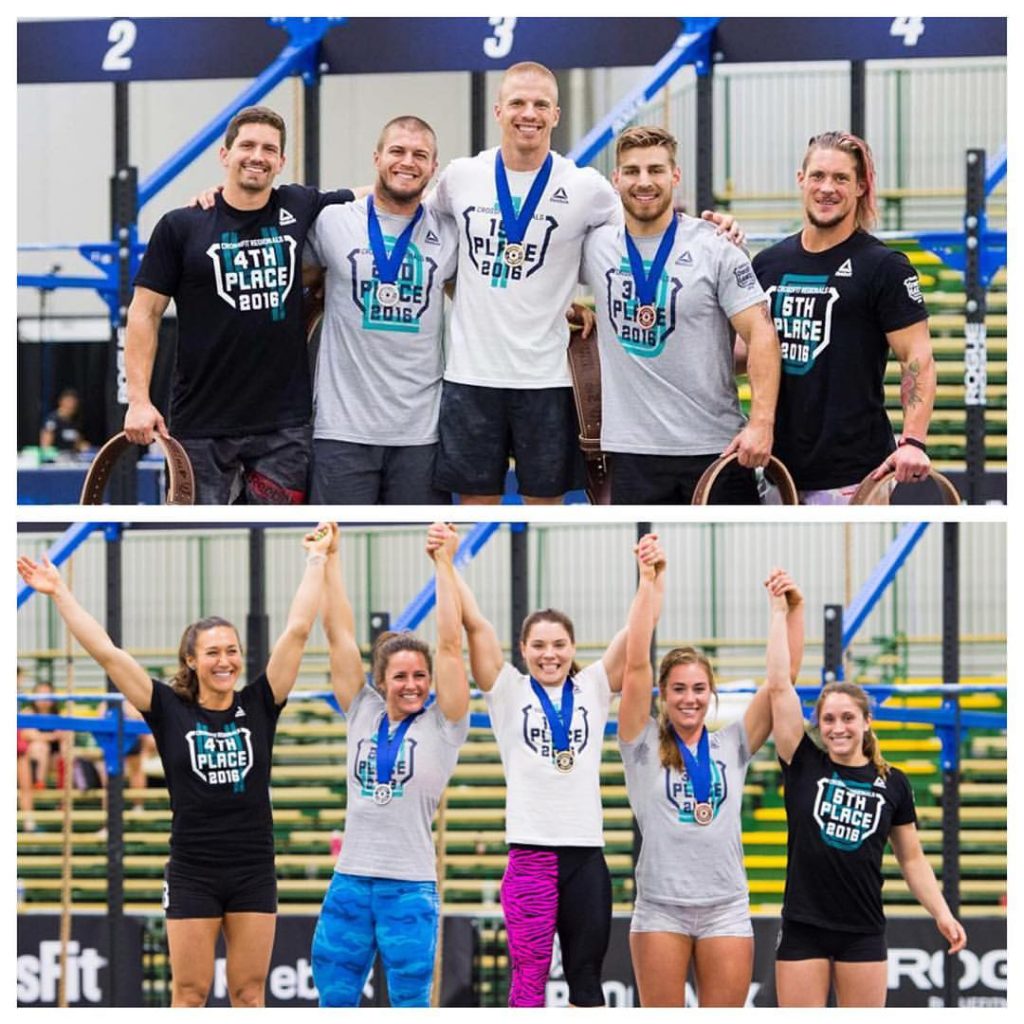 Image via HMB.
Our Athlete, Brooke Wells did amazing, securing herself a 3rd place spot and a return-trip to the CrossFit Games in probably one of the most stacked Regions there is. She struggled a bit in both Event 2 and 7, which involved strict muscle-ups and legless rope climbs. I would consider both advanced gymnastics. She did however almost get a worldwide event record for Event 3 (missed it by 6/10 of a second), and finished 1st in several events. It's a case of being REALLY good at a lot of things, and weaker in a few that can make or break you. Dave Castro (who does the programming) definitely knows how to find holes in your fitness.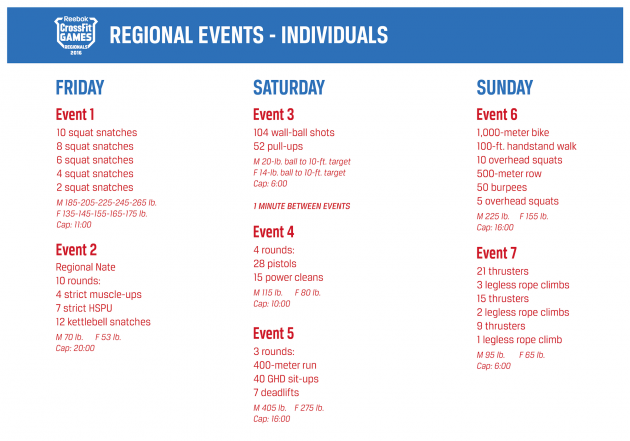 Image via The CrossFit Games website.
Here's a shot from Event 1 where Brooke really kicked it off with an amazing performance!
And Event 7, which we ended up watching at a random Starbucks in Ohio on the way home…
The coolest part of the weekend though was definitely announcing that in late July CrossFit Fringe will be MOVING! That's right. It's been nearly a year-long project of trying to identify the right type of space/location, finally finding it, purchasing it, and now renovating it. It's an exciting project to be a part of, and even though I have no financial stake in my beloved gym, I feel like I do. Tyler is super gracious in allowing me to essentially "play house" and he regards and respects my input 150%. I'll write a little more about this in another post, because it's definitely something people ask about a lot.
Here are a few of the teaser videos I put out ahead of the announcement. These were super fun to make and boy I got a little misty reliving our history. I can't believe how long we've been a community!
For now, I'm still reveling in the excitement and celebration of an announcement (and yikes, all the work we have to do), and a talented athlete hitting the main stage in Carson this July! Congratulations Brooke!