I would call it a "toy" if it weren't something bolted into place and you were able to carry it around with you. Alas, Neil received his new exhaust on Monday and had it installed within an hour of receiving it, despite feeling a bit under the weather. You might remember a few weeks ago, during his PDX Racing event in St. Louis, a piece of his exhaust (the canister) detached and shot into the air, *ping-pinging* several times before coming to the rest at the side of the fourth turn. It was something he was looking to replace, and after a short discussion and search on the for sale threads, he found a replacement for a reasonable price that would do the job.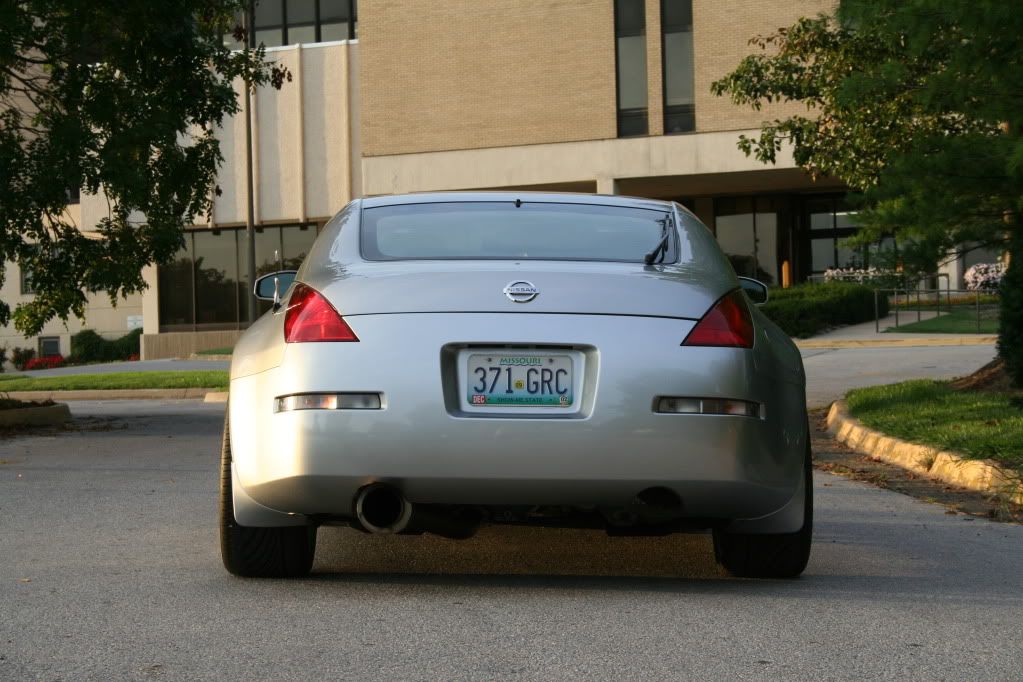 And it does the job, albeit quite a bit louder than before. You'll see he used to have dual exhaust, and now its single, pumping everything straight through, creating more noise. But its 9 lbs (titanium) compared to the 48 lb. stock exhaust. That will be perfect for the weight reductions he'll have to start thinking about in order to prep the car for more serious racing. A complete gut and roll cage are hopefully in store for 2010. All in all, its still a beautiful car, we just have to start adjusting our thinking of it in more realistic terms of racing, and not something you buff with a diaper and obsess over. Sometimes I think I have a harder time with that than Neil.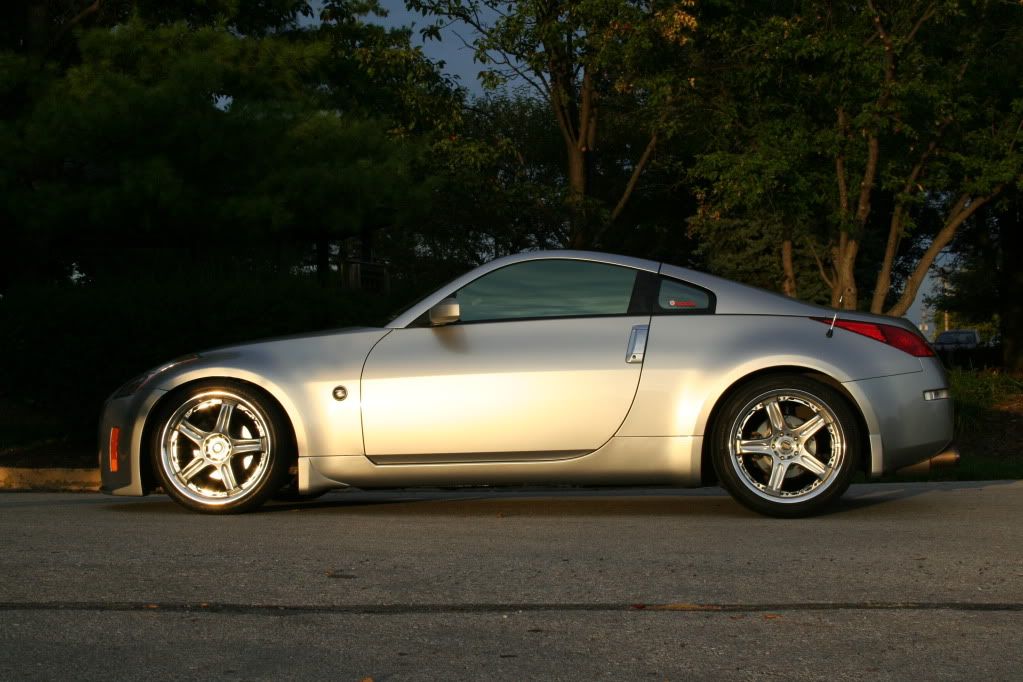 Oh and in case you're curious, the new exhaust does to your ears what the cleaning brush at the dentists' office does. Its like that high pitched piercing, cable outage, electronic sound that feels like its swiveling down your ear canal before reaching the drum and turning it in circles. But only in the ear thats absorbing most of the sound. Actually just watch this. Feel me? Good.