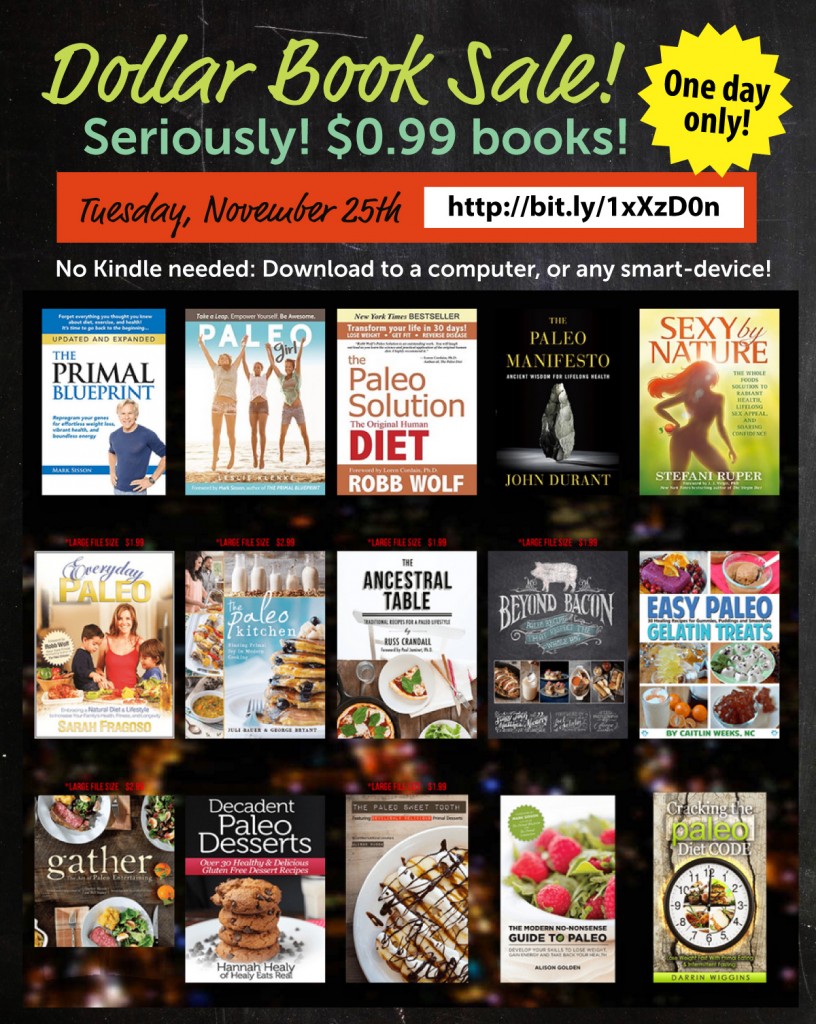 Okay, so I'm not big on sales or gimmicks, but we were contacted to be part of the Dollar Book Sale, and given I have most of these titles, and love them, I thought I'd pass this deal on so you could get these books for a great price! The caveat? ONE DAY ONLY (TODAY, 11/25) — SO ACT FAST!
Use this link: http://bit.ly/1xXzD0n to purchase!
All of these books (15 in total!)  will be Kindle downloads, which will work on almost all devices (tablet, iPad, smart phones, etc.) with the Kindle app.
Note: Some books, like Beyond Bacon will be priced at $2.99 or $1.99 unless you've already purchased the print version (unfortunately Amazon decides lowest sale price based on file size and big, photo-rich books were not approved at $.99).