Another great weekend racing! This time I decided to make the long haul (~6hrs 45 minutes) to Motorsports Park Hastings, in the middle of nowhere Nebraska, in Hastings!
The drive from I29 near Omaha through eastern Nebraska and into central Nebraska makes you start to wonder why and how did they ever build such a nice track way out here?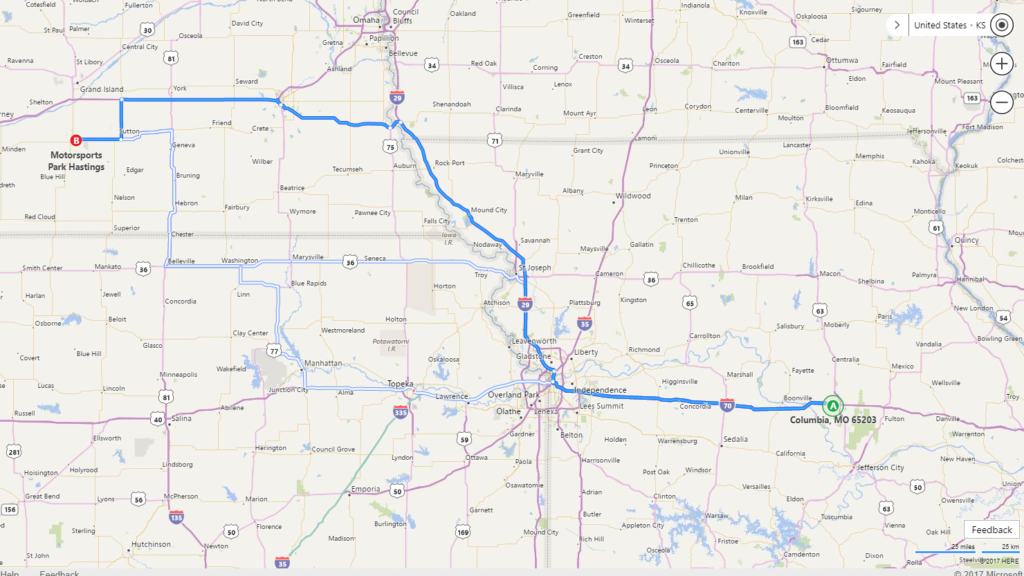 Where am I?
Well immediately upon arriving and meeting up with my racing friends, they decided to school me as to why Hastings is significant being that it was not only my first time racing here, but also my first time anywhere near Hastings, NE.
Apparently Edwin Perkins lived in Hastings Nebraska, and that may not mean much to you and me, but the man invented Kool-Aid!
Not only that, but according to Nebraska Tourism Hastings ranks fourth in Nebraska with 5.2 percent of households having at least a million dollars to invest (665 households). That is a lot for a tiny town! I mean the little town has an IMAX theater!
I suspect that a few of those people are also into racing!
Anyhow, moving back to racing!
I was pleased with MPH's accomodations, it has plenty of electrical hook ups, hot water with hot personal showers, and more than a few areas you could walk up and get compressed air. The track itself was well groomed with very nice run-off and overall one of the nicer tracks I have been to.
The weekend's goals:
Get a solid understanding of MPH(Motorsports Park Hastings)
Learn what my new differential setup could gain me and how the car would drive with it. I recently upgraded my differential. It was a long time coming and a long wish of mine since the OEM limited slip is just not cut out for hard track duty.
Put down some competitive times on Sunday after getting a full day on Saturday to learn the track and the car.
Oh, and stay safe and mostly on the pavement
Next up after arriving was grabbing some food. I barely ate the whole way from Columbia simply to save time so that I would arrive well before dark.
We hit up a local place called Kitty's Roadhouse. It was a pretty solid fare of bar and comfort food, pizzas and pasta with a track racing theme, it certainly hit the spot!
I pretty much turned in early because I knew that it would be an early Saturday morning. Sleeping at the track is never glamorous, but when you have hot showers on premise and you are by yourself? Why not! Save almost $200 most times over a hotel.
Saturday Morning
Rise and shine! Always, ALWAYS remember the Jet-Boil! Hot coffee is a must this early.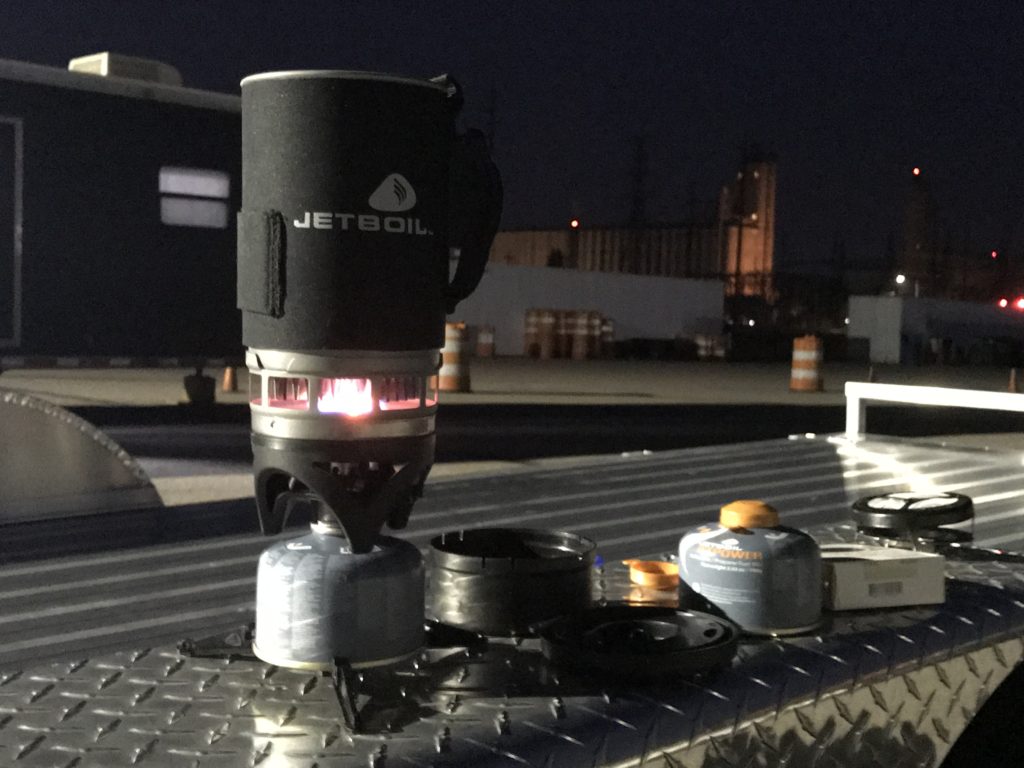 Warm up was interesting! MPH has a little bit of everything on the track. Rightfully so as it was designed by race track designer Alan Wilson. You have high speed sweepers with a kink, a slow speed hairpin, a double apex, a decreasing radius turn, and a big back straight. It was a lot to take in during the warm-up session.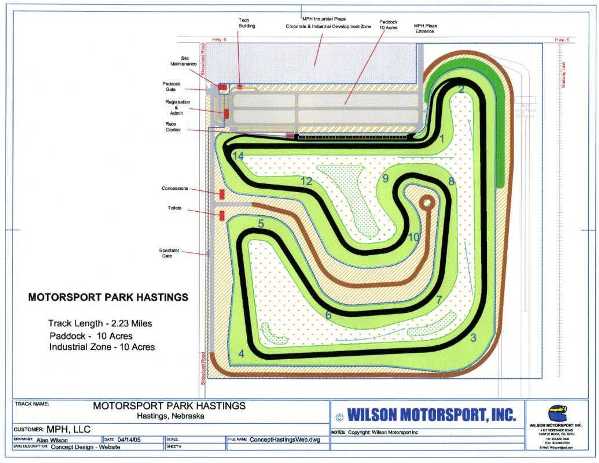 Qualifying
Sadly, I got my fastest lap of the day in qualifying. There was pretty good explanation for this as Saturday morning was the coolest of all of the sessions, and if you check out my videos you will see that the rest of my sessions for the majority of the time I am behind either a Mustang, or this other BMW trying to make a pass.
This does not usually harbor the fastest lap times. I ended up with a 1:41.5x. Not bad for my first time there, but there is a lot more there to be had.
As a side note I will say that the new differential setup was outstanding. There is so much more confidence now when you get back on the throttle at turn apex, instead of one wheel letting loose or the car over-steering, you get a slight push that is evened out with more throttle. It just sticks and goes, very very happy with this.
Here is some video of Qualifying. Not a great camera angle but I was testing to see what I could get out of the mounting options I had. Still shows some good hand work! Move to 7:50 to skip all of the strapping in and waiting in grid
Races 1-3
Long story short, I have never had much success with my new logging setup, however this weekend I finally had some success, so here is some video of races 2 and 3. Race 2 I did not get any data logged, but some good video and in race 3 I got plenty of data logged but with a mis-calibrated accellerometer. (always someting!)
Wrap Up and Thoughts
The weekend was certainly a learning experience and an all around successful weekend. I did not come away with the lap times that I had hoped for the weekend (under 1:40) but looking at the video and looking in retrospect, I feel that next time I visit I will crush those times.
Sometimes taking yourself out of the moment and reviewing footage brings in a lot of perspective on what you are doing wrong versus when you are at the track and scrambling. I need to work on staying flat out in turn 3 as well as out of 5-7.
Fixing those two will really make me carry more speed throughout the rest of the track and probably find 2 seconds or more.
Not all was lost, I did come home with 1st place and did manage to keep the car in one piece and on the pavement. The only issue is that I was boiling over my power steering fluid, so a good flush of the system is in order and if it happens again I will go ahead and upgrade the cooler (again).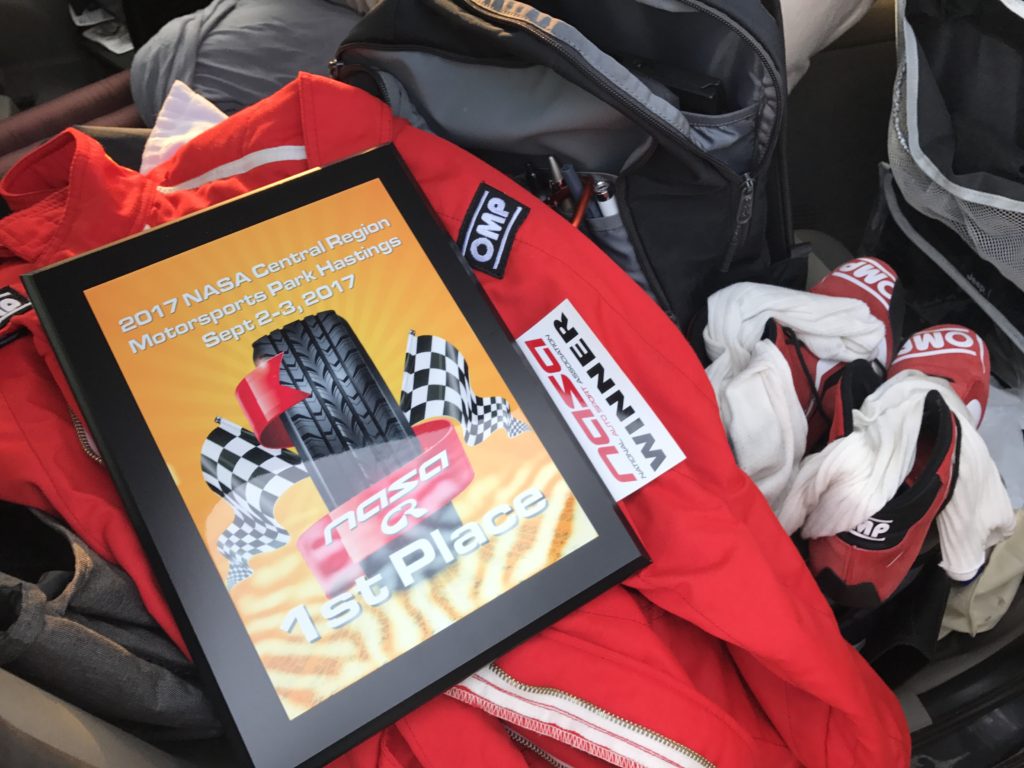 I can also highly recommend the track to friends. It was a very well kept track, the staff was friendly and helpful, kept sessions on time, and we had a whole weekend of racing with a very low level of any B.S. at all. Cheers to that.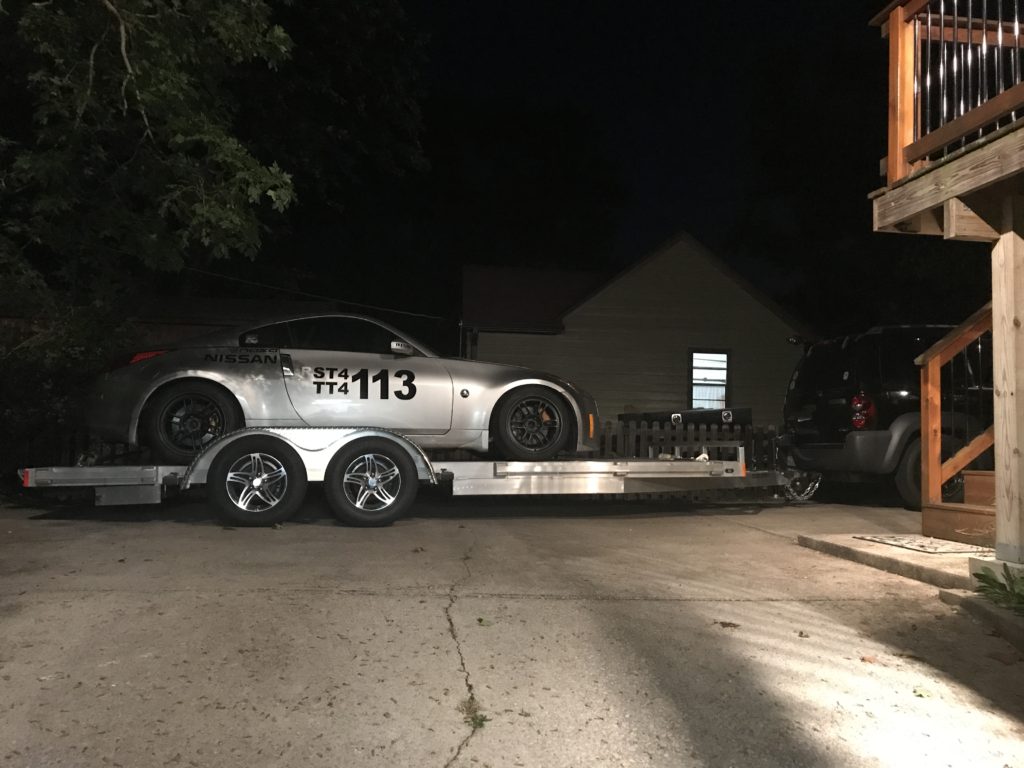 A very long drive home and I made it back safe, albeit quite late. My next weekend racing will be in a few weeks up north again to near Omaha! However this time only around a 5 hour tow…thank goodness.
I owe thanks to Jessica for watching KK all weekend, Bryan and Doug for the track tips and history, and the racers in the red Mustang and yellow BMW for some clean awesome racing.
Until next time…