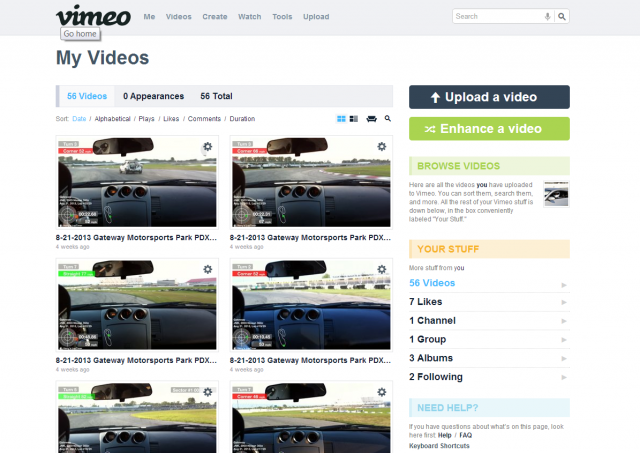 Video and data logging are both very useful tools. Not only to help you analyze your laps to learn why you were significantly faster on any one lap versus the other, but its also just plain cool to be able to show your friends and family your hobby in a meaningful way.
The issue is that most video and data logging systems up until the recent few years have been mainly for professional or semi-professional racers. With that of course came a professional or semi-professional price tag. Most systems would start at $1000 for basic logging, and go up from there if you wanted video integration and more frills. Furthermore most of these systems required installation/wiring into the car which is another expense if you do not do it yourself, and at the very least another thing to take up your time.
So when I began attempting to gather data and video of my racing events I started very simple. An old Sony HD (tape) camera mounted to my seat head rest. This was when the car was still a street car.
This setup produced OK video, but absolutely zero data for myself and anyone watching the video was really at a loss of where I was on the track and exactly how quick I was moving. Not very fun to watch.
So I began to do some research on budget video and data logging setups. To my surprise, since smart phone technology has come a very long way in recent years so have your options when it comes to using those devices as a data logging device.
I will not go over every option you have these days as this post would be huge as well as very time intensive. I will go over what I decided to use, the cost, and the benefits and drawbacks in hopes that it will help any budget racer in their decision and education.
The Gear: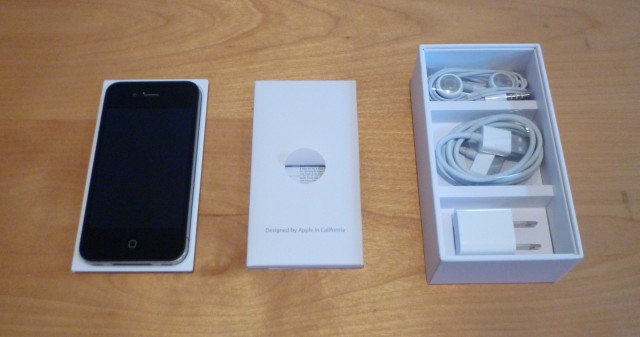 iPhone 4 -Jessica's old iPhone 4, no carrier using wifi/usb only. – $199 years ago, can now find @$100-$150.
You obviously can use an iPhone4s or iPhone5 but I did not want to use my personal phone as a dual duty device, but it is certainly possible. I will note that recording hours of lapping will fill up your storage quite quickly.
You can also use a decently powerful Android device for the software I will be using, but this was really convenient because we had this phone laying around. The camera on it is pretty good too so it was a no brainer.
I/O Port Racing roll cage mount – This is a bit overkill, but I got it used at a good price – $75 used – $109 New
I got this mount used however it is great for those who have a roll cage and it does a pretty good job at dampening vibration and as you can see has a wide range of articulation.
Snap Camera mount for iPhone – $14.50
This little mount securely holds the iPhone in landscape or portrait orientation and then attaches to any standard tri-pod mount threading. It was secure enough for me to feel comfortable using it in my setup. **Note that it does not allow for a case to be on the phone.
Dual XGPS150 – This is a bluetooth external GPS that has a 5hz refresh rate over a typical phone's 1hz or less! – $89 at Amazon
If you notice in some of my videos earlier this season, the GPS speed tracking is slightly erratic and more than a little inaccurate. This is because the iPhone's internal GPS doesn't have high enough resolutions (at 1Hz) — whereas this devices runs at 5Hz. So instead of relying on the iPhone, who isn't asking "where am I?" enough, we now have a device that will be asking that question and collecting the data constantly. Pretty cool right?
Just take a look at the differences, the first video is just using the iPhone GPS sensor, the second is with the Dual XGPS150. Watch how my speed around the oval is very erratic in the first and no where near accurate.
Click here to see the videos side by side, the LEFT is with the Dual XGPS150 and the RIGHT with the internal iPhone GPS, big difference!
Software: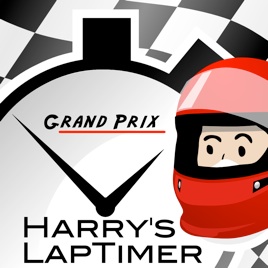 Harry's Lap Timer Pro – $20
This is a great application that is pleasantly easy to use. Now available for both Android and iOS, this software uses your phone's camera, GPS and internal accellerometer to plot data. While a phone's GPS is not that great out of the box; I recommend you use the external GPS device I detailed earlier and you will have much more accurate location data.
Harry's Lap Timer will also overlay your videos for you in just a few clicks, leaving you to work on the car rather than spend hours video editing. The software has hundreds of tracks available and even has online leader boards and lap scores that you can upload your lap times and compare yourself to other cars like yours. Really cool. There are so many things you can do with this $20 software, it is really worth the cost and is actively developed and adding features all the time.
Here are a few examples of video I made with Harry's Lap timer with very little customization from me, this were pretty much made within 10-15 minutes time. The vibrations you see are tones of my exhaust note reacting with the floating camera sensor in the iPhone. Most people should not have this issue and if you do I have found this workaround until they fix it. However, take a look at Harry's Lap Timer page there are many great examples of what you can do with a setup like mine.
8-21-2013 Gateway Motorsports Park PDX Lap 4 from Kohler Created on Vimeo.
8-21-2013 Gateway Motorsports Park PDX Lap 11 from Kohler Created on Vimeo.
Total Costs:
So here you go, right at around $300 spent on pretty entertaining video to show your friends and family a bit of your hobby. As I said before you can also use this to look at your laps and figure out why you were faster on one lap rather than the other. The data can also be exported to a CSV text file or others for those who really like to get into the numbers.
Total spent: ~$300
Hopefully this info was helpful for those who must pinch the pennies on accessories like this so that the pennies can be more heavily leveraged into track time, fuel, and car maintenance. The more time on the track the better right?!
This is by no means comprehensive so if anyone has some gear that they use feel free to comment and let me know what is working for you!