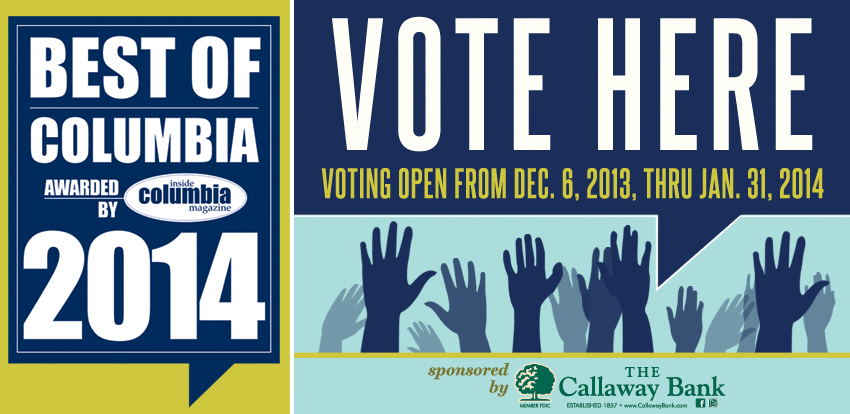 We were gaming and surfing the Web Friday night when we got a message from a friend telling us that we had been nominated for the 2014 Best of Columbia Awards. We were stunned. We'd spent most of our energy trying to get CrossFit Fringe on the list for 'Best Fitness Center' that we hadn't given a second thought to this blog. I mean, don't get me wrong, I love it dearly, but I just don't of it that way!
For those of you who aren't local, the Best of Columbia Awards is a yearly nomination and award for businesses and culture around our little town. It's pretty sweet, and it's nice to see the people and businesses we love win and be recognized for their hard work. So with that being said, we'd appreciate your vote (we're category #15 on the list), and if you have a second vote for a few of our friends:
Jazzercise (Best Fitness Center)
Lizzi & Roccos (Best Pet Supply)
Caroline Leemis Design (Best Interior Designer)
Chris Wolf (Best Physician)
If I have inadvertently left anyone out, just message me and I'll add you to the list. I am still so, so stunned. But thank you for continuing to read and follow our crazy lives!