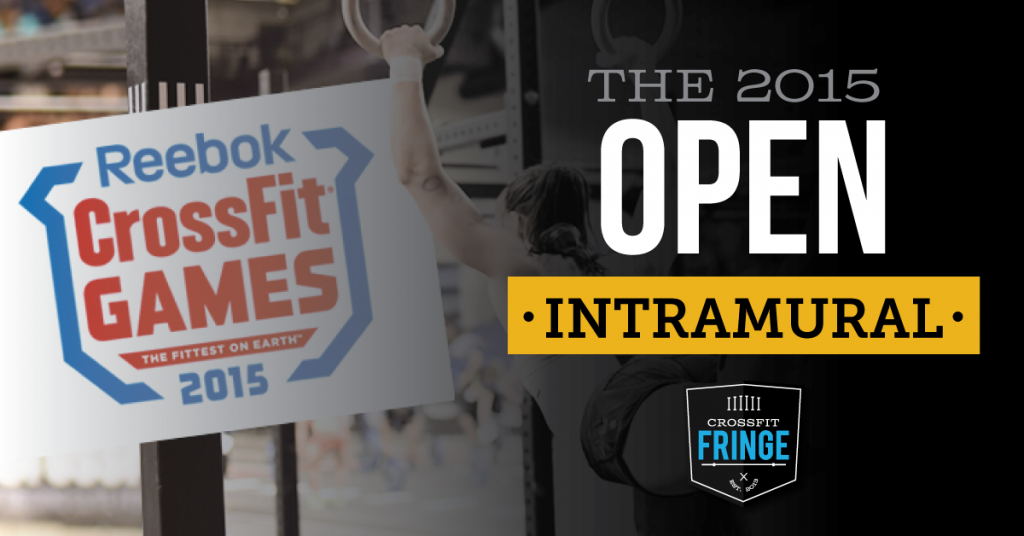 Happy Wednesday everyone! It's been a blitz of a week so far! The 2015 CrossFit Open starts this week and while it's always met with a warm response from our gym, it's never been anything overwhelming. Until this year.
I can't even remember what day it was, but a week and a half ago, Tyler (one of the owners of Fringe) sent me a link to a 321GOProject article about the CrossFit Open Intramural Game. Neither of us are really game people, but we've been wanting to boost excitement and the spirit of community during the Open season, so we decided to give it a try.
I took the directions from both of the original sources (321GoProject and Catalyst Fitness) and adapted them for a few things we wanted to do differently at Fringe. The post sat for a day or two, then we finally got around to talking about the captains we had in mind. They were thrilled. It actually kind of surprised us.
We set time frame for a draft, wherein they would take everyone who had already registered and choose until there was no one left. In the meantime, we put the post out and encouraged everyone to register without really telling them why. Once the pool ran dry, we then moved the draft to open recruitment, wherein captains could publicly recruit. We also released the in-progress teams.
That's when things got CRAZY.
Facebook literally exploded with excitement and frenzied recruitment. People, not just captains, were resorting to all sorts of tactics to try to get people on their teams. As people saw this, and decided to register, another wave of recruitment would go out. People were reportedly getting 25+ text messages, and Neil has been offered everything from massages to hot wings (he still hasn't chosen a team).
We'll see how this all plays out, but it single-handedly is one of the best decisions we've made thus far at the gym I think. Once it's over, I plan on doing a full write-up over on CrossFit Fringe's website. We're not in the business of "box business" and a lot of money-making, "get more bodies in here" scheming, we just genuinely love the process of trying new things to get our community excited, and I'd like to document that side of the business a little more.
With all this going on, I haven't even had time to think about the Open itself or how I want to do this year. Maybe that's a good thing though!
Have you ever experienced a runaway success with a project?