2016 Texas Summer Shootout at Hallett Motor Racing Circuit – Another great event this year!
The Texas Summer Shootout is a dual event with National Auto Sport Association Texas region and Central region. That means a lot of cars and a lot of racing!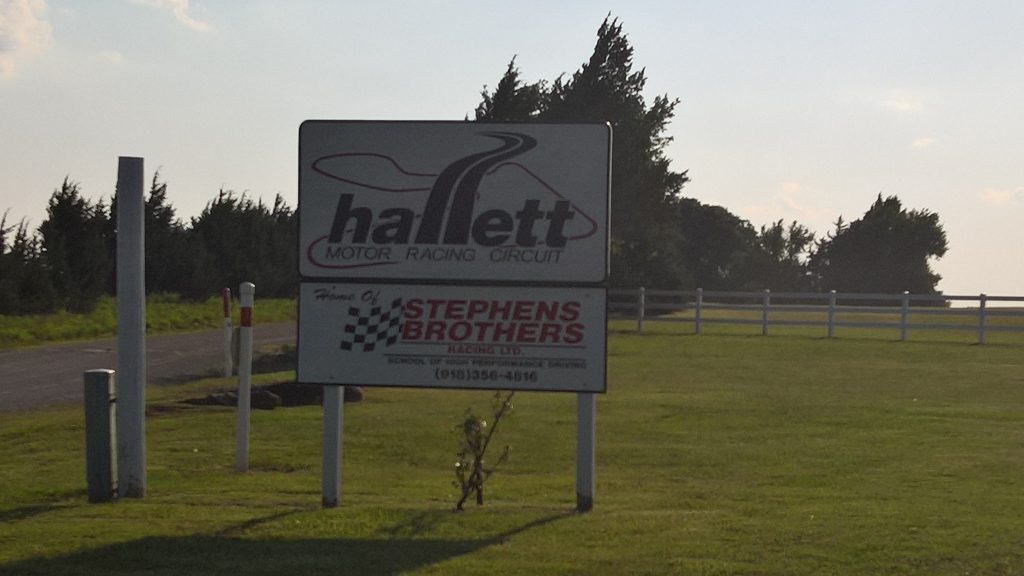 Packing up Friday is a hustle as usual. I have to leave pretty early because it takes around 7 or so hours to get down to Hallett Motor Racing Circuit, and I like to get there well before sundown.
Arrived and got settled with the group and got a great sunset view.
It has been a year since I raced at Hallett and it is a superb track with lots of elevation change and lots of challenging character in the track. Definitely a track that takes a long time to master.
Saturday
Waking up early to some welcomed coffee in the JetBoil.
So the goal of Saturday was to first get re-acquainted with the track, to resume tuning my new suspension, and finally if possible to improve my lap times from last year.
2015's best time looked to be right around 1:32:32.
Saturday
First session of the day was horrible. I was on new Toyo RR racing tires and had them set at completely the wrong tire pressures, the car felt like it was on ICE and the times reflected. The best I could muster was around a 1:37!
Second and third session went much better after the tire pressure fix. Got into a decent groove and was able to get some good laps down.
By the end of Saturday I had made some suspension adjustments ant noted them and got a time of 1:31:9x already besting my 2015 time. I was pretty happy, but I knew that I could crack below 1:30.
Saturday night was full of good food, good drink and a lot of laughs. It is always great to sit down with some of the more knowledgeable racers in the NASA Central community and talk about racing, get great tips, and soak up the experience.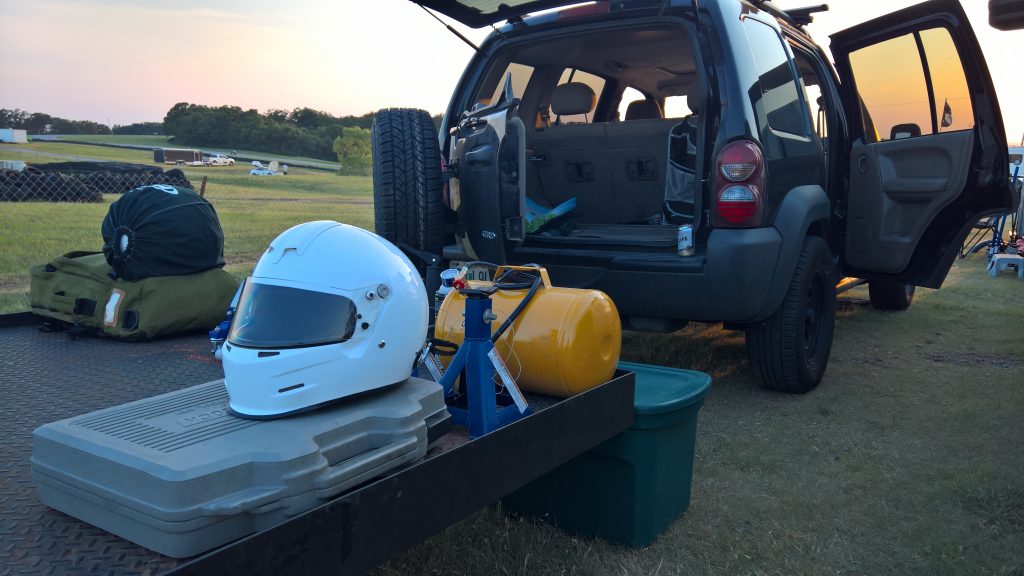 Sunday
So it was do or die for the sub 1:30 on Sunday. The first session of the day I decided I would have a friend ride with me and give me any feedback he could to assist me in my goal. This was a great choice! He spotted some of my mistakes going into turn 8 and 9 (dubbed "The Bitch"). I was braking far too early into turn 8, and not cutting the inside apex near close enough.
With these two adjustments I was able to carry much more speed into turn 9 and instead of downshifting before turn 8 I was also now downshifting from 4th to 2nd in the braking zone of turn 9.
Laps in session 2 certainly felt faster and after checking my logs, they were! Not just one lap under 1:30, but three consecutive laps!
So I went home pretty happy with the results. More track time at Hallett, more tuning done on the new suspension setup, and bested my old time by over 2.5 seconds!
If you want to check out more pictures and videos, check out the pictures from the weekend, and my YouTube channel. Want some other racing posts? Check out my racing section!
Thanks for reading, see you next time at High Plains Raceway in September!