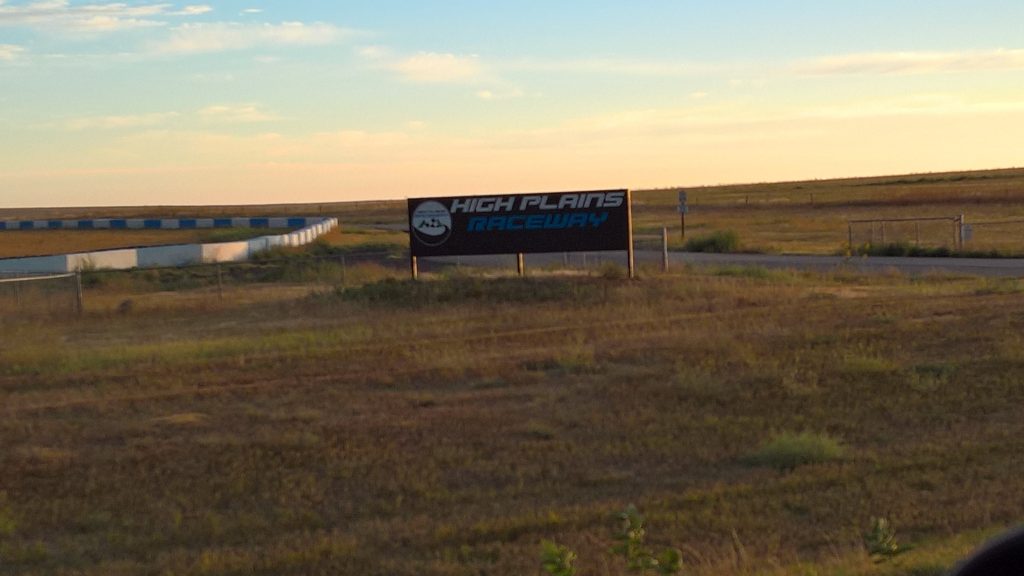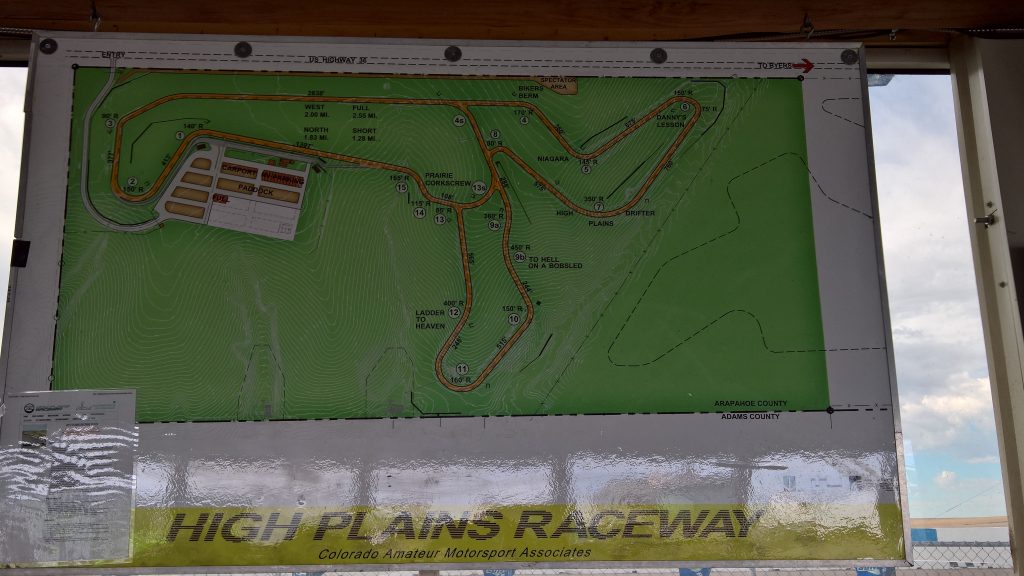 Welcome to High Plains Raceway!
High Plains Raceway is located exactly as it is named. The High Plains about an hour or so outside of Denver. It is a 2.5 mile long, 15 turn track with a little bit of everything. Tight turns, a long straight, fast sweepers, and elevation changes! oh elevation changes.
This was my first time at this track and was it a treat. A bit selfishly we kind of planned a vacation around this event, so we had the Jeep packed to the gills. Yes, I was going to tow my car, tools, toddler, wife, hiking gear, and all the necessary toddler toys, clothes, and everything else necessary for a week in Denver. Maybe I bit off more than I can chew???? Does YOLO apply here? Does anyone even say that anymore?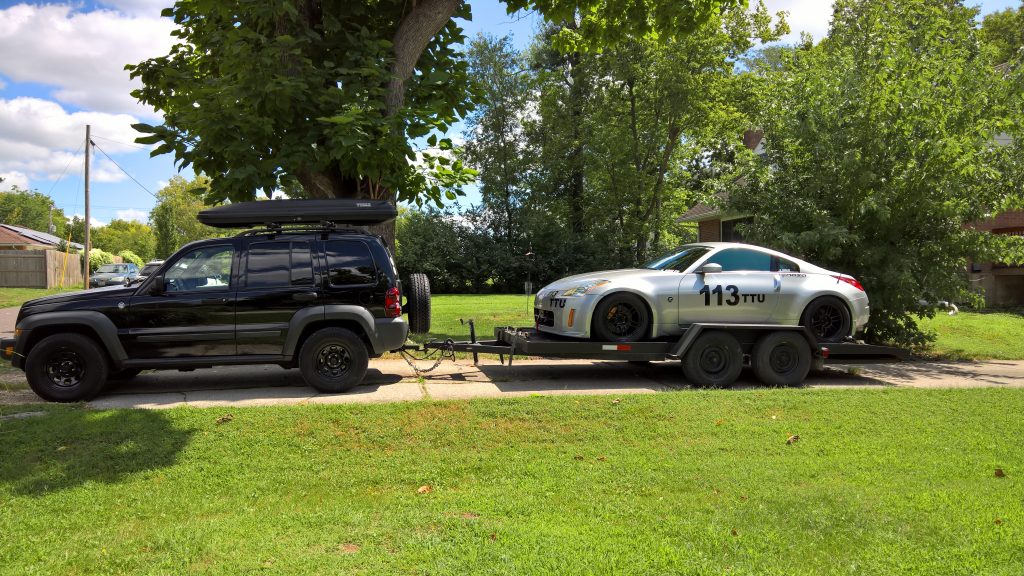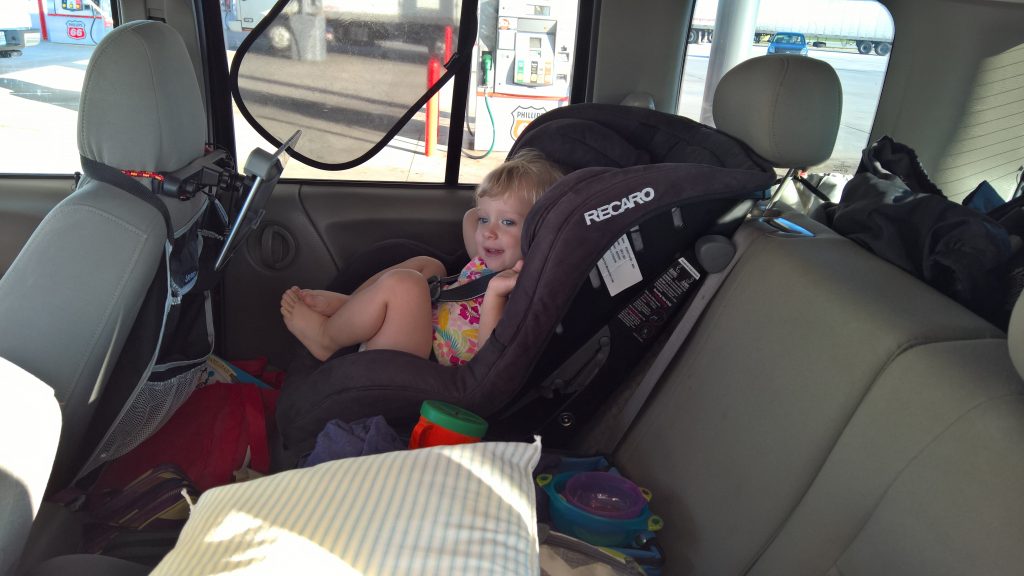 Lets just get right into it and take a look at one of my faster laps:
Sessions were kept short in the NASA Rocky Mountain Region due to the thin air. I cannot say that at the altitude we were at on the track ~6k that I was really feeling the thin air. Did not really seem to have effect on me, but what I did not expect was how intense the sun would be at high noon. Obviously a dry air, but it was completely clear and very strong.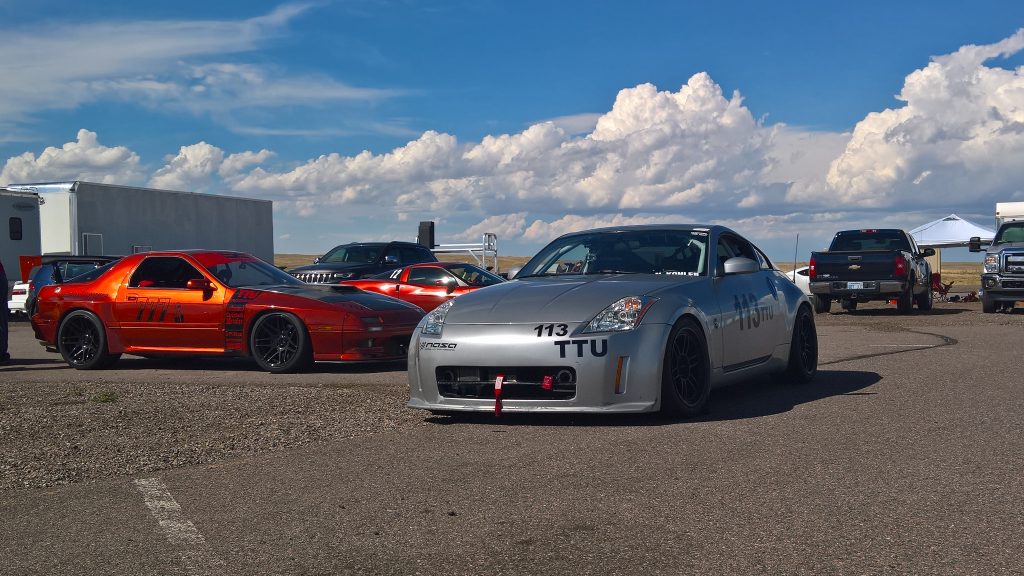 Unfortunately that was also the downside. Jes and KK were not able to make it out to the track. Being over an hour drive and the fact that there is no shade, apart from any pop-ups you may be able to get under, it would have just made for a very short trip. KK does not stay still these days and the sun would have made quick work of her skin even with sun screen.
Another treat was my friend who lives in Denver, Patrick came along to the track to hang out for the day, took him on a ride along and I think we both had a blast.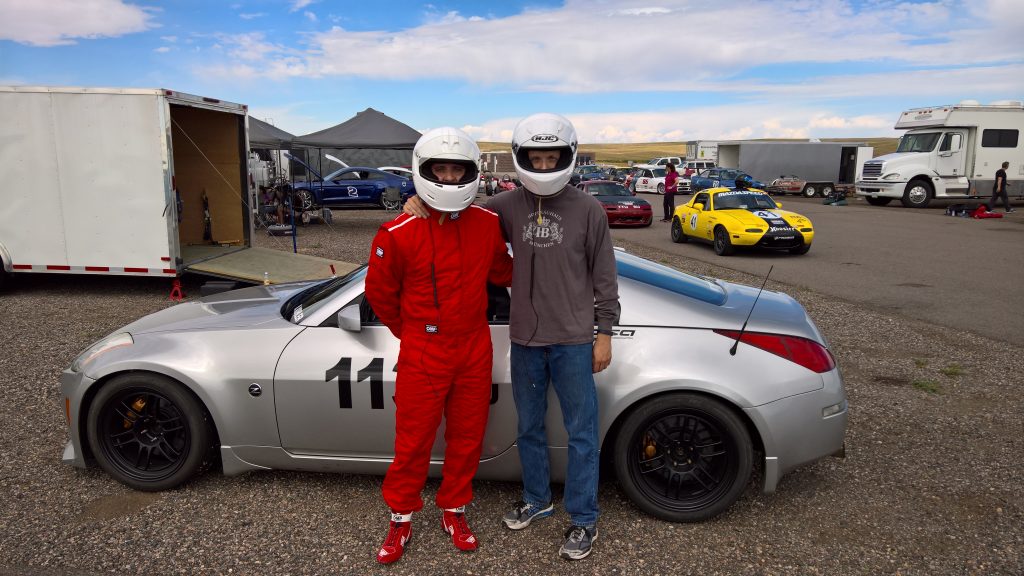 How'd it go?
Being my first time on this track I was not going to win any trophies that is for sure. The track is bigger than most of our midwest tracks so on any given session you really only have a few clean laps. This made learning particularly challenging.
The nice thing is that the track is very rewarding to lap on, as I said before it has a bit of everything. For those thinking about this track, I would say it is worth the drive. I found this turn by turn description of High Plains Raceway and found it to be pretty accurate!
Here is my quick rundown of my thoughts of High Plains Raceway:
Turn 1 – Coming off of the checker straight, tons of fun left hander, easy to get sideways, has a good amount of track out but you have to get set up for turn 2 on the other side of the track.
Turn 2 – Simple right hander, I took a bit of a late apex, be patient.
Turn 3 – Right hand, little kink, stay out wide, apex mid, and flat out for my car around the slight sweeper into the long back straight.
Turn 4 – Can take this a lot faster than you think, braking too much here loses time
Turn 5 – Finally need to scrub off the rest of the straight speed here, gravel tends to pile up on the inside of this turn, I took it wide.
Turn 6 – This turn is easy to over drive and push or get crazy over steer, slow in, fast out here, be patient.
Turn 7 – In my car you do not need to brake for this turn, takes some time to build up to that, but you can go flat out
Turn 8 – Another turn easy to over drive, slow in, fast out
Turn 9a-b – Flat out through these downhill, so much fun
Turn 10 – Hold as much speed as you can here, dont slow down too much, work up to it
Turn 11 – Stay way outside and apex late, be patient here, many people spin here because they turn in too early
Turn 12 – Flat out up the hill
Turn 13-14-15 – Slow down and get 13 apex'd right to set you up for 14-15, if you do it right you will sail through these, do it wrong you will be fighting the car to keep it on track. Get 13 right!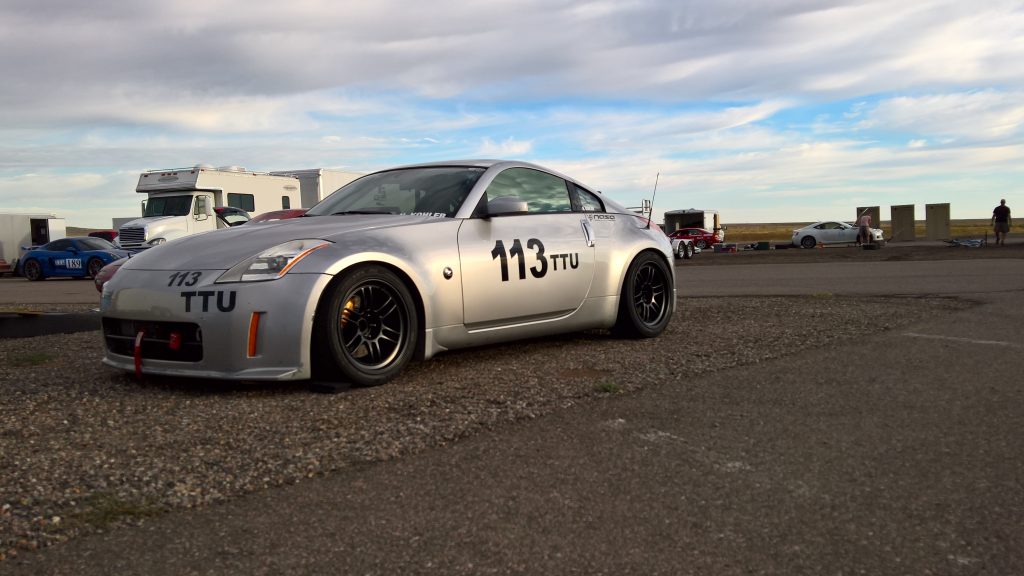 Final thoughts…
I owe a lot to my wife Jessica and KK for happily going along on this journey with me and allowing me to race on this great track and facility. It was at times not the easiest (around hour 10, KK was not happy), but all in all I think that we had a great vacation (vacation post coming soon) where a lot of firsts were done. First time to this track, first time to Denver zoo, first time strolling through Golden, and first time (for me) hiking a 14,000+ feet mountain peak. It will be a trip I will remember for a long time.
But would I do it again? I would say yes, but with some adjustments due to lessons learned. One would be to either break the trip up into 2 days, or leave enough time to have a good hour or two stop mid Kansas for a picnic and park playing, something enough so that KK gets her energy out and then naps. Two, bigger, better trailer (I wish!). It would be nice to have storage, winch and things on the next one. Three, an older KK? I dont wish for her to grow up faster, but another year or two would do wonders for her attention span, communication skills, and maybe even potty training? OhGod.
More sights and sounds
More videos at my YouTube Channel