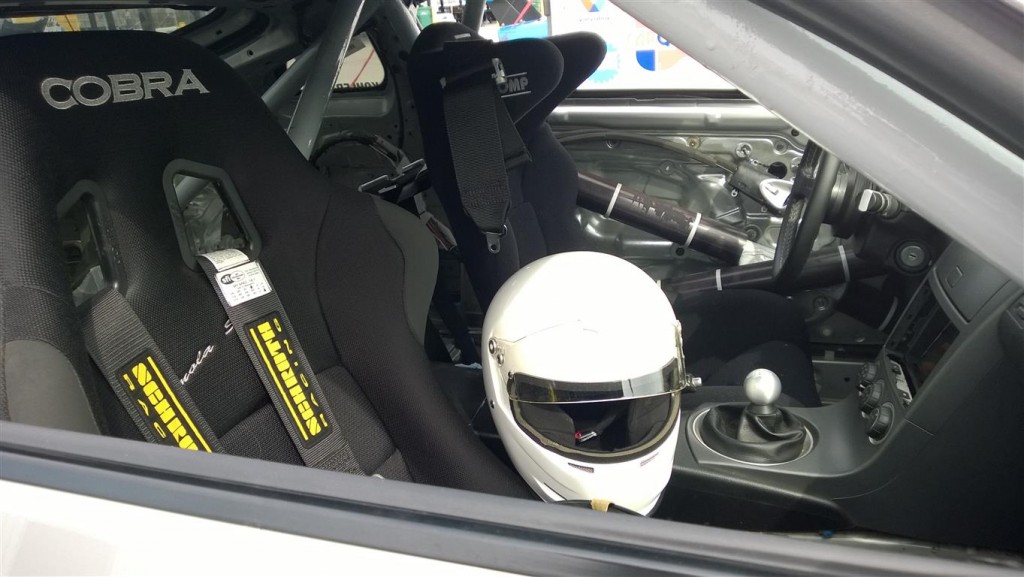 Gateway Motorsports Park with NASA Central Region kicked off the Kohler Racing 2015 season last weekend and despite some challenges actually GETTING to the track, the weekend was a huge success; for a few reasons.
First, everyone came!
Yup, that's right, both Jes and our 8 month old KK came along for the weekend in St. Louis. I thought this would be the best test to see how these track weekends go because the drive is only 2.5-3 hours.
All in all, it is a long day to spend 8 hours at the race track, so we tried to limit it down to closer to 4 to 5 hours and it seemed to work well! She was pretty happy, and even took some naps in the stroller. Jes wrote up some tips on her post here for next time! So it was a big relief that she had a good time because I enjoy having her and Jes along with me when possible.
Second, I got approved and moved up to HPDE4
HPDE4 is the most advanced driving education class and it is where you begin to learn passing, racing with and around other cars and how to competitively drive. This class is a prerequisite to competition school to acquire a racing license.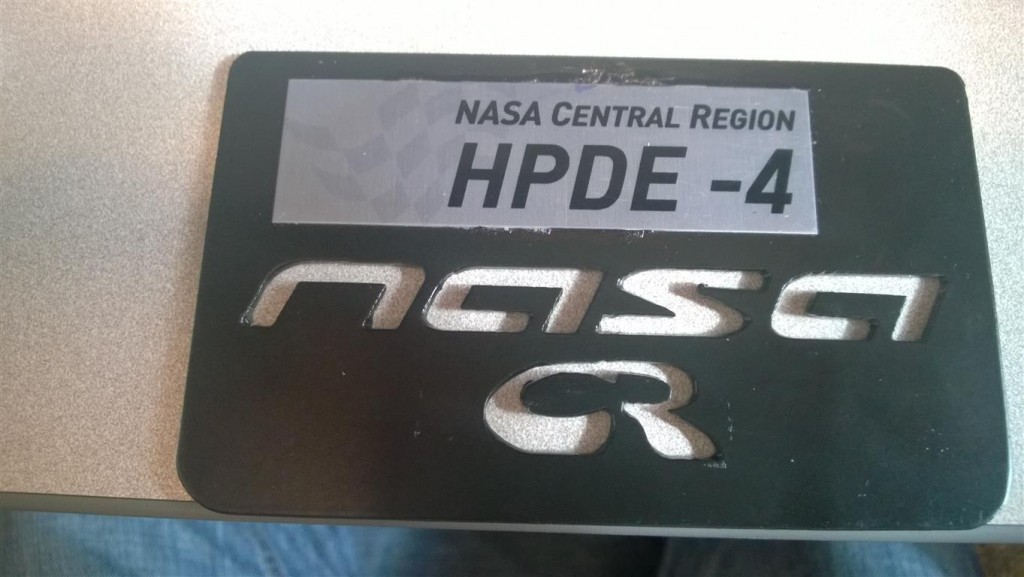 Third, faster lap times at Gateway Motorsports Park!
I continue to shave time off (got into the 1:13's!) my laps despite the large number of cars on the course with me, we had over 20 on a 1.6 mile course. It was busy and I do have a few things to work on still. More on this later.
And lastly, more data overlay!
That is right, I got a hold of a Bluetooth OBDII reader and overlay-ed the information on the new videos so you guys can see my current gear selection, my RPMs, throttle input, and engine/fuel stats! I went with the GoPoint BT1 and it was a snap to configure. It also can scan trouble codes and clear them so this can be used on your daily drivers for valuable information if you ever get that check engine light!
Check out the new video overlay!
4/12/2015 – Gateway Motorsports Park – NASA HPDE4 – Lap 3 from Kohler Created on Vimeo.
4/12/2015 – Gateway Motorsports Park – NASA HPDE4 – Lap 25 from Kohler Created on Vimeo.
Takeaways…
So after a long weekend, 80 minutes of seat time in HPDE4, and a plan put in place to get me competing in Time Trials, there are still some things I need to work on at Gateway, and my driving in general:
Keep my head up, and look further down track. I am getting in the habit of early apex-ing some turns which causes me to not be able to carry enough corner exit speed.
Turn in a bit later on Gateway turn 1 and not cut the cones as closely.
Get in to 4th gear through turn 3a-3b at Gateway and carry much more speed through that transition instead of red-lining 3rd gear and coasting.
Tune my suspension a bit. I believe that I may be too stiff on the rear which is causing some over-steer and wheel spin issues.
Begin to move to wide open throttle around the oval. If you haven't ever driven an oval, wide open throttle just takes confidence.
Those items I believe could cut of a few more seconds off my lap time and get me to a lap that would be competitive for my car.
What is next?
Hallett Motor Racing Circuit in June! Yeah it is a couple months off, but Hallett is an epic track. Last year I went and it was my first time; I had a blast and I plan on getting these lap times solid there too!
Between now and then I have a few maintenance items on the car, and a couple things to fix and tune, but for the most part everything is ready to go!
Want to see some more videos?
I got ya! Check out my Vimeo or YouTube for more laps added all the time!