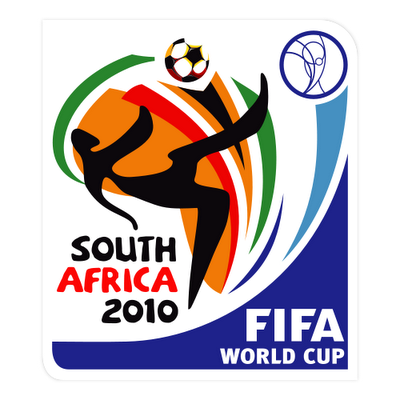 Futbol. You mean Football? No.
Growing up I played soccer, lots of soccer. I do not think I ever remember a time in my life that I was not on a soccer team. My father had always been my team's coach all the way up until high school. I think of soccer as a part of what made me who I am today so the World Cup has always been an exciting time for me. I don't know all the stats, or the names of the players on each team, but I still love to watch because I love the game itself.
Soccer has very slowly started to gain steam in the USA. Its really frustrating and alienating to me to be a male in the US who really does not enjoy Football, but is a big soccer fan. It seems like sometimes in order to be part of the "man group" you must be the hyper-machismo Football fan. Needless to say I am happy that more and more people are taking notice to soccer and I feel a lot of that is because corporations are taking a lot of interest in soccer and especially the World Cup because of the sheer amount of World-Wide viewers it attracts. Any more this economy and consumerism in general, advertising is a global business, so any large company would be foolish not to spend the big bucks on getting their name out there and affiliated with the World Cup.
WHERE OH WHERE?!
The challenge in watching the World Cup games has always been how and where to watch the matches, especially since Jessica and I do not have cable and/or satellite of any kind. Often matches are played in different countries where the time zones are way off and it requires you to take off work, or wake up at 5:00AM. This is where the beauty of technology is coming into play and many sports sites are now offering online high-definition streaming video of the games. ESPN360 and Univision are both offering FREE streaming of the games.
If you are like me, the thought of seeing a World Cup game in a bar instead of Football is like a dream come true. Many bars and establishments in our city are showing the cup games. Here is a great resource for Columbia, MO, compliments of CapturingComo.com, that has a list of bars and even our local independent theater is showing the games for free… cool! Is your city doing the same? You should find out! Here is a great resource for finding watch parties, or create your own!
Here is a resource for the schedule of the matches and at what times they are playing!
So if you are a soccer fan, check back to share your thoughts on the games as I will be posting about a lot of the matches and Jes will most certainly be making some great dishes to compliment them!
Neil